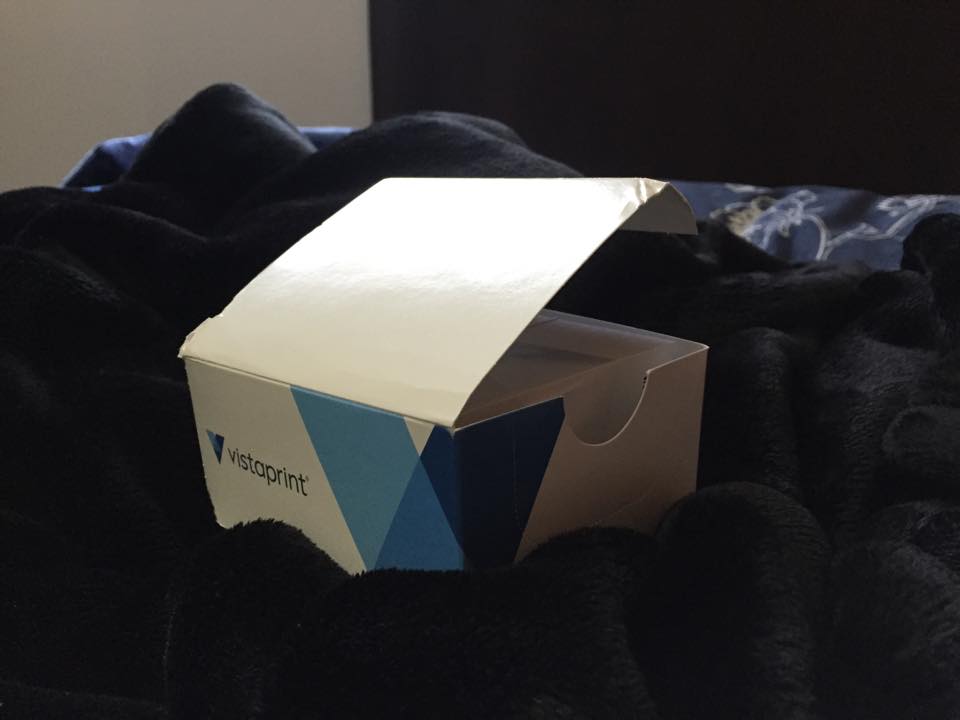 On March 18, I received a special delivery I had been eagerly waiting for since last week. I finally did something I haven't done in the five years since I left my last job as an operations director at a marketing firm: I ordered personal business cards.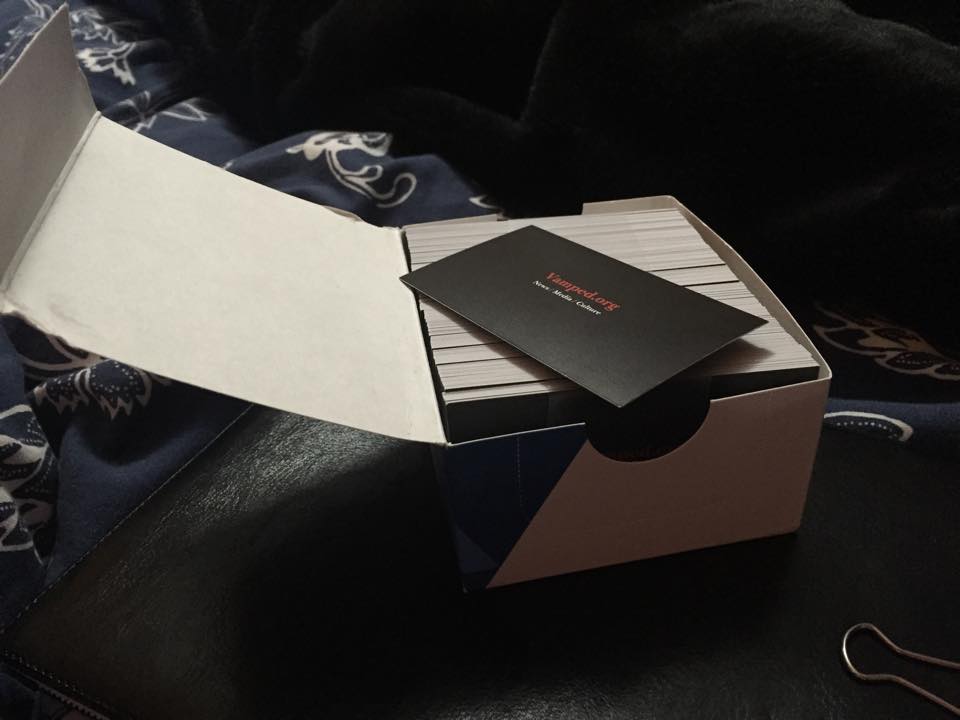 I'm quite excited with them. Take a look: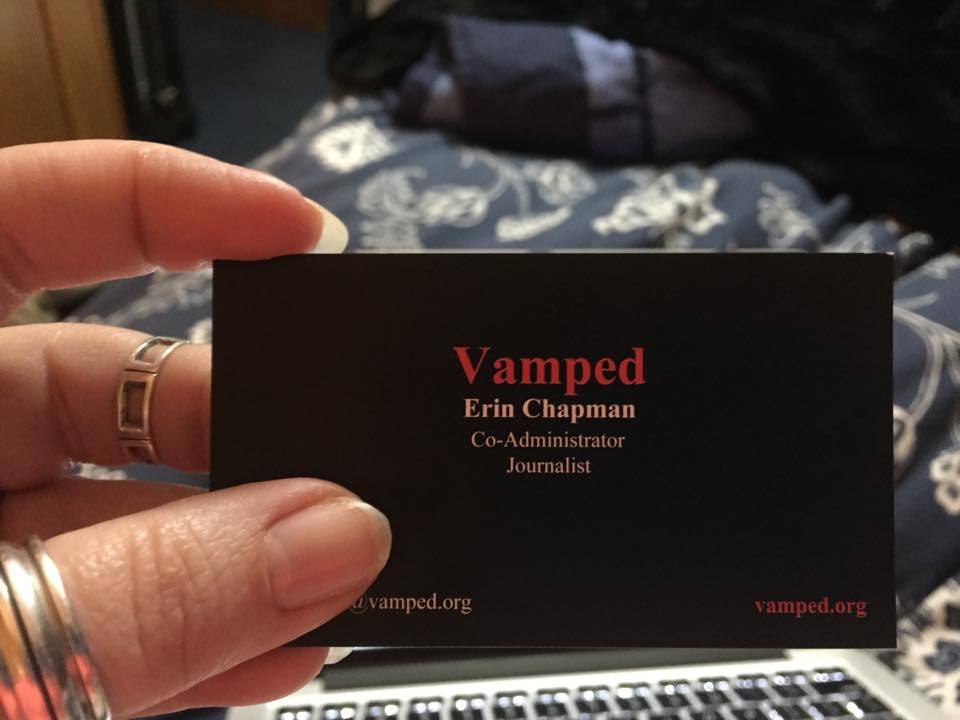 Yep! Vamped now has its own business cards.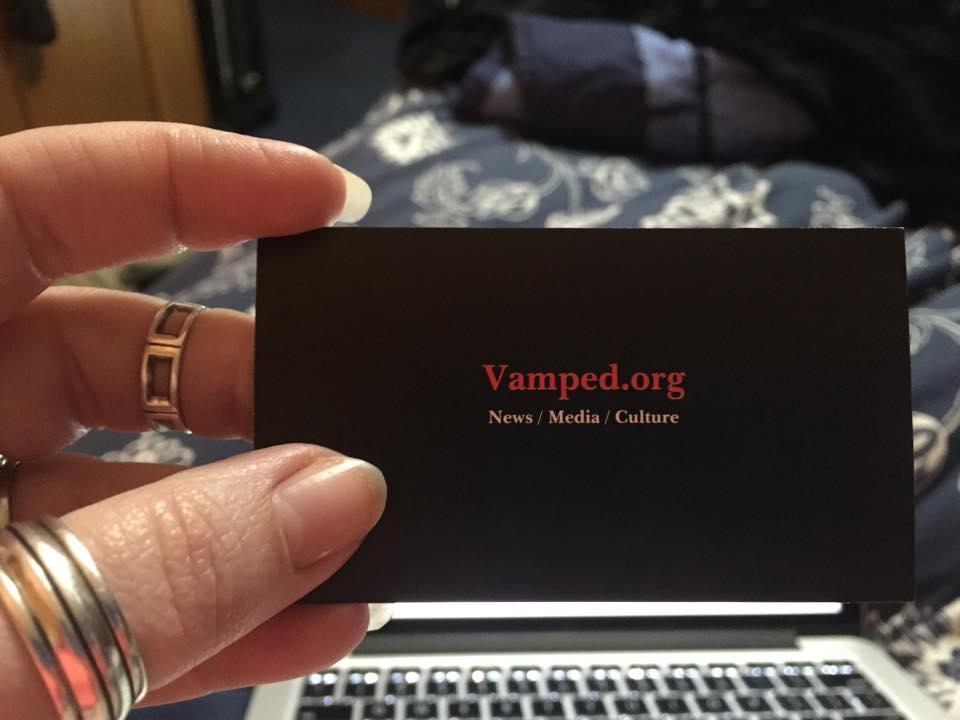 It was something I had been meaning to do for a while now. What pushed me to get it done was a sale on Vistaprint. The other week, Anthony and I were toying around with some designs and then I figured I would leave it till we had more time to focus on the design.
I checked out their site last week and they had 33% off everything so I decided to go for it. If you haven't checked out this site before I highly recommend it. You get good professional quality merchandise for minimal cost.
I have used Vistaprint for years at numerous jobs and never been disappointed. Make sure when you sign up you ask for the email offers because they are frequent and worth your while.
Anthony and I have been working on updating Vamped's theme. I know some of you may be thinking we only did this last year (Hogg 2014), but with the direction the website is going, it's necessary.
We have been fine-tuning Vamped's look and identity, which has been slowly evolving since its conception back in 2013 and we're in the homestretch. One of the new site features will be paid advertising spaces. We're currently solidifying some future clients and really excited about this new opportunity. We'll also be setting up an exclusive affiliate program.
At the end of this month, I'll be heading out on my second Vamped travel adventure to work on a feature article. The first assignment took me to Highgate Cemetery in London (Chapman 2014). I can't say where I'm going just yet, but I can say it's going to be an amazing piece. We have been putting a lot of research into this one and it will incorporate an exclusive interview as well.
In other news, I'll be attending Vancouver's Fan Expo on April 5 in search of vampire goodness. Armed with my trusty camera and business cards, I'll be on a mission and of course a blog post will follow so you can all experience a taste of Vancouver. Stay tuned for the exciting changes coming to Vamped over the next few months!
References
Chapman, Erin. 2014. "Seeking Vampires in London." Vamped, Nov. 16. Accessed March 19, 2015. http://vamped.org/2014/11/16/seeking-vampires-in-london/.
Hogg, Anthony. 2014. "Major Overhaul." Vamped, Sept. 2. Accessed March 19, 2015. http://vamped.org/2014/09/02/major-overhaul/.
Vamped will be launching our new advertising initiative and affiliate program over the next couple of months. If your target market is vampires, fans and enthusiasts Vamped has you covered!
We offer a competitive pricing strategy that will enable you to reach your audience via our website or social media platforms. Packages can be tailored to your needs. For further information send Erin an email at erinchapman@vamped.org