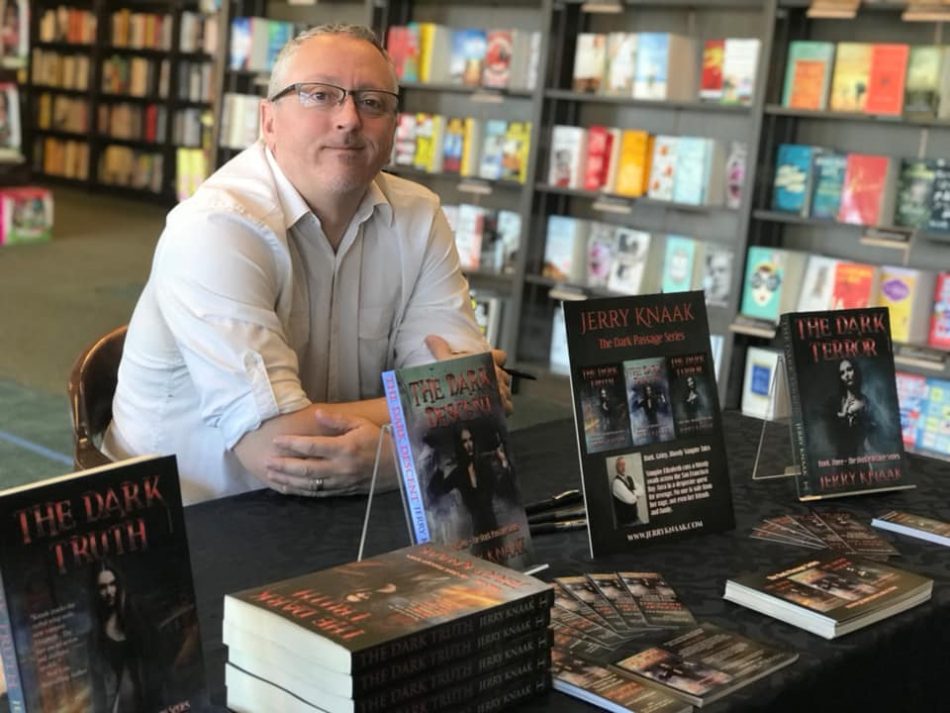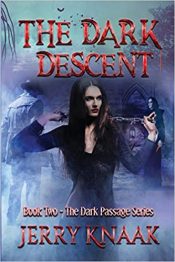 The Dark Descent
by Jerry Knaak
Trifecta Publishing House, US$14.99 (paperback)
Published April 20, 2018
Version reviewed: e-format provided by author
I did enjoy the first book in Jerry Knaak's series, mostly due to the unrepentantly homicidal (and very thirsty) vampire Elizabeth Rubis.
However, the idea of her sustaining a series felt like one where the author needed to expand the novel's outlook to sustain the series.
Whilst one had to take her shenanigan's with a huge pinch of poetic licence one felt that the series would flounder without a broader viewpoint as it went forward.
Happily it seems the author concurred and so we see a wider world of nocturnal predators and those driven to hunt them. As Elizabeth starts to discover more about herself (she is identified as a vrykolakas) the reader is left with the impression that it is the vampire's human ethnicity that dictates the form of undead they will take.
We have mentioned the lidéric, the rakshasas, kappas, lampirs, vjesci and dearg-dul as known vampire types (the hunter we meet has trained in multiple faiths and can battle multiple undead types).
Elizabeth certainly doesn't discover all about herself but she seems to draw certain types of creatures to herself (beyond her stalker cat from her human life) including bats and spiders (amongst many).
She can control said creatures and see through their eyes. She can create storms – a phenomenon dependent on her emotional state—and turn into a wolf or a bat. She has garlic aversion and most definitely an aversion to Christian iconography.
It is also clear that she is something more than a common vrykolakas, though what is not revealed.
This was as much fun as the first book but expanded its horizons and, in doing so, offered the series that little bit of staying power it needed going forward. 7 out of 10.
---
The Dark Descent, the second book in the Dark Passage series, is available in paperback and Kindle formats on Amazon. First published on Kindle, April 23, 2018.
Read Andy's review of the first book here:
For more information on the book and the author, visit jerryknaak.com.