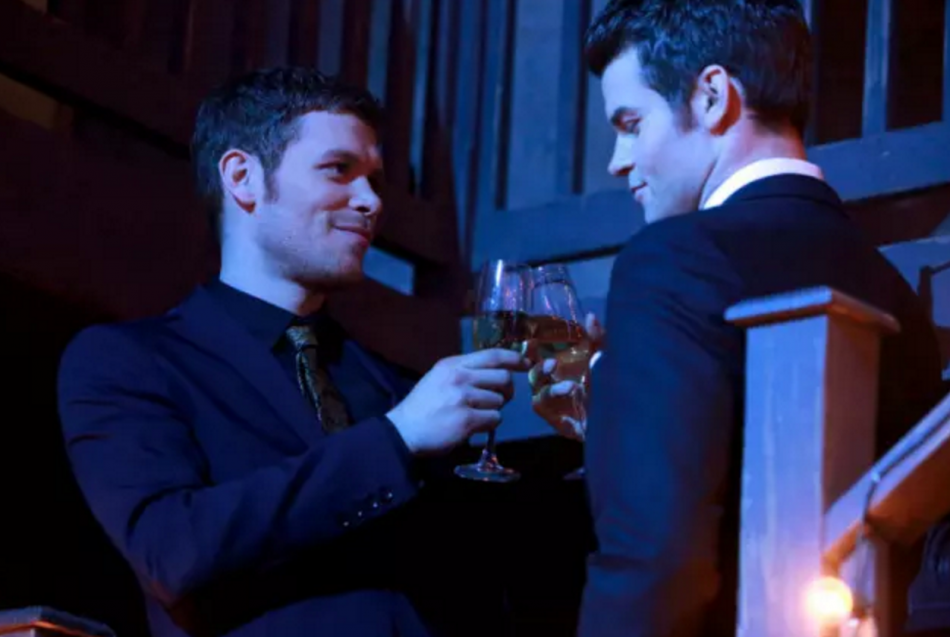 I would like to wish all our readers and fans a Happy New Year!
It feels good being in 2016. Anthony and I have a lot planned for Vamped this year and if all goes well, we will be launching some new projects. We are both pretty excited, but in the meantime I wanted to take a minute and reflect back on 2015.
Originally, I planned on doing a "Top 10" list, but after reading the annual review on Anthony's Vampirologist blog, I felt inspired to mix things up a bit and include a more behind-the-scenes look.
Visits and Travels
We accomplished a hell of a lot last year: Vamped published sixty-six articles and had 150,509 visits to our site. The top countries in sequential order where our readers live are: the United States, Great Britain, Canada, France, Australia, Germany and Italy.
I also visited other countries and places to write travel articles; I drove to Forks, Washington in March to take a look at the aftermath of the Twilight phenomenon and flew to London in June to conduct some research for the Highgate Vampire case
For Halloween, Anthony and I flew to Dallas, Tex., to take part in There Are Such Things! Vampire Studies Symposium which was held at the North Central Texas College in Corinth. It was also the first time we met in person after working on Vamped for almost two years together.
Website Redesign and Social Media Stuff
Besides travel, we took care of some things at home. The website underwent a redesign that was launched in June. Who knows, Vamped might even get a new look this year again…
We recently updated our Facebook page and other social media with a more personalized banner photo that shows a glimpse behind the scenes, my vampire and toy decorated office.
Our social media platforms have taken off as well: our Tumblr account is currently at 1,007 followers, our Facebook page has 2,655 likes, our Twitter account has 720 followers, and our reach with our various fan Facebook groups and pages has grown to 43,865 people.
To change things up for our social media, I recently started an account on StumbleUpon to share our articles and it's doing pretty good so far.
Things to Come…
As for articles, we have some fangtastic ones in the pipeline at the moment. Vamped will be revisiting some older articles; taking a look at blood and medical conditions; doing some more Virgin's Views; interviewing some interesting folks; and investigating a few key topics.
Something else I am considering this year is a trip to Dublin for the Transylvanian Society of Dracula 2016 conference that is being held on Oct. 20 and 21. If I fly to Dublin, a stop over at the British Library will be in order as well for some more Highgate Vampire research.
So stay stay tuned for more vampire goodness Vamped fans and readers. It should be an amazing year!
Notes: