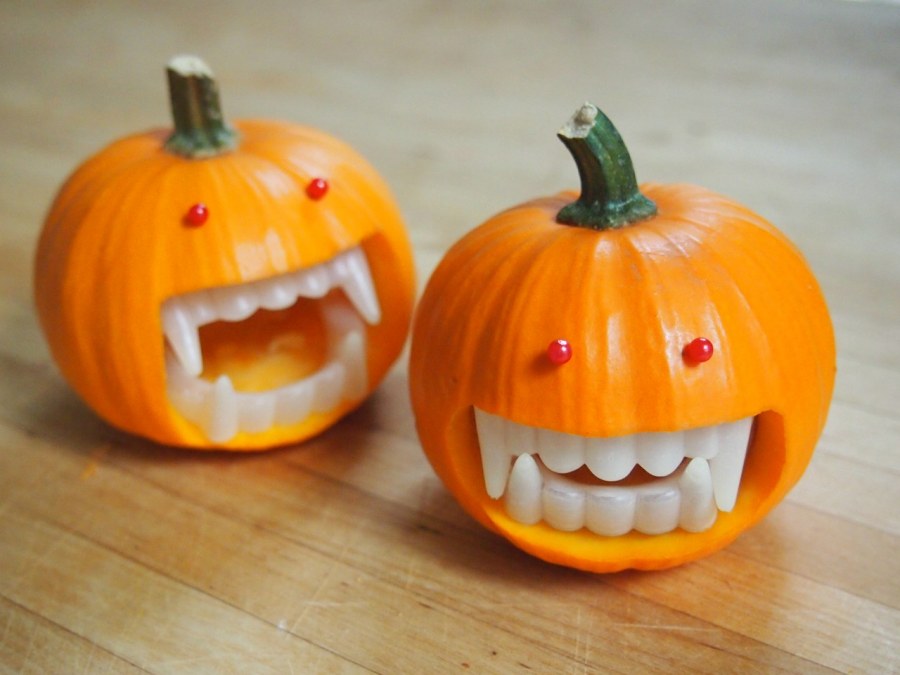 Being away from home, this year's Halloween post proved to be a little challenging to write. As some of our readers already know, I attended the fourth World Dracula Congress in Dublin, Ireland, on Oct. 20 and 21, 2016 and hopped back over to England, where I'm currently residing until I fly home to Vancouver on Oct. 31.
Having traveled to England many times over the years, I've never been in this country leading up to Halloween. From what I have seen in local shops, Halloween is definitely not celebrated over here to the extent it is in Canada and the United States. Displays in shops are next to none, decorations are rather cheesy, and costumes offered are very basic.
The most shocking part is Christmas stuff is overloading all the shops, dominating this spooky holiday. Normally at home we don't see displays and items for sale like this until late November. Also tacky Christmas sweaters seem to be the norm, which I find horrendous.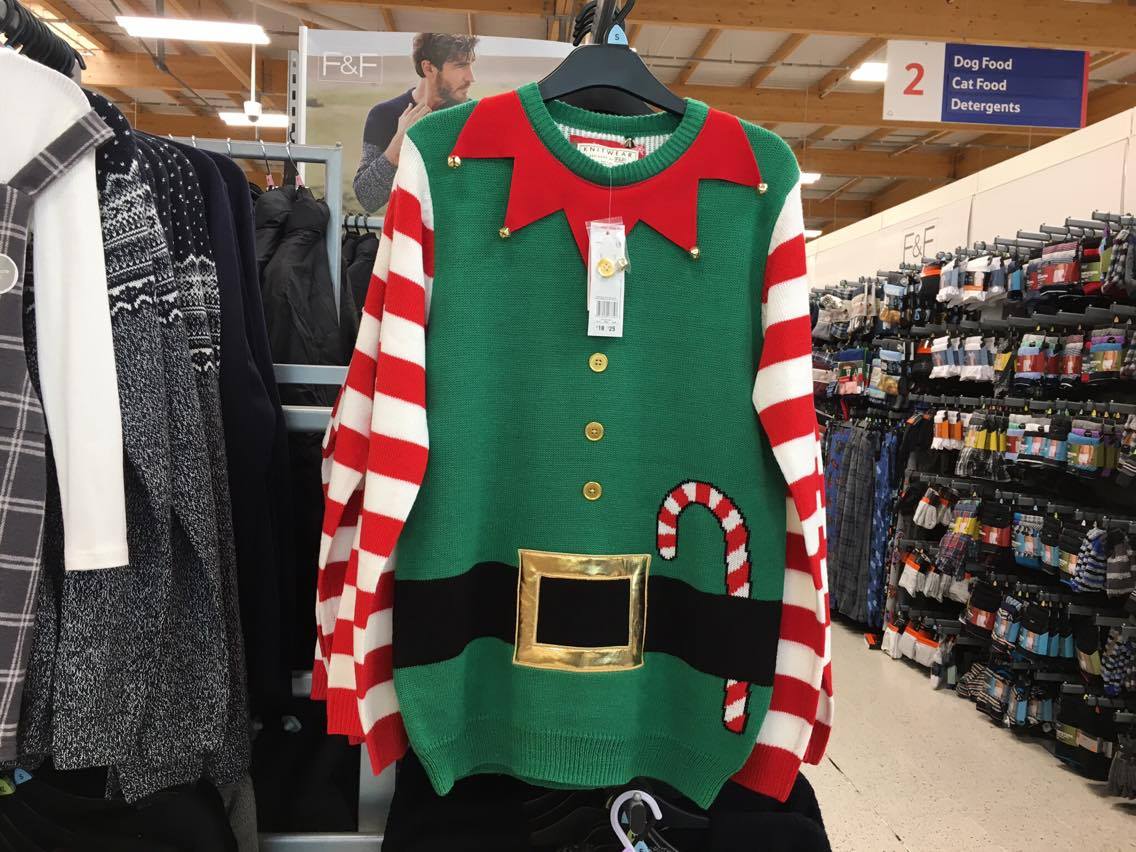 Anyway, sorry for the rant, but I was completely shocked at first. Despite being half way around the world, I still wanted to collect some vampire Halloween goodies for our readers. Let's settle in with a warm glass of blood and check out some vampire goodness—Vamped style.
Listen to Them, the Children of the Night!
One of my favourite vampire songs is "Dracula's Lament," which I originally saw in Forgetting Sarah Marshall (2008). In the film, the hilarious Jason Segel dabbles in puppeteering and brings to life Dracula, Mina and Dr. Van Helsing, which I enjoyed enough to find the full song on YouTube.
Fun fact: Segel wrote the musical four years before the movie, when he lived in a one bedroom apartment. He recorded it and showed it to Judd Apatow. His reaction? "You can't ever show this to people."
Overkill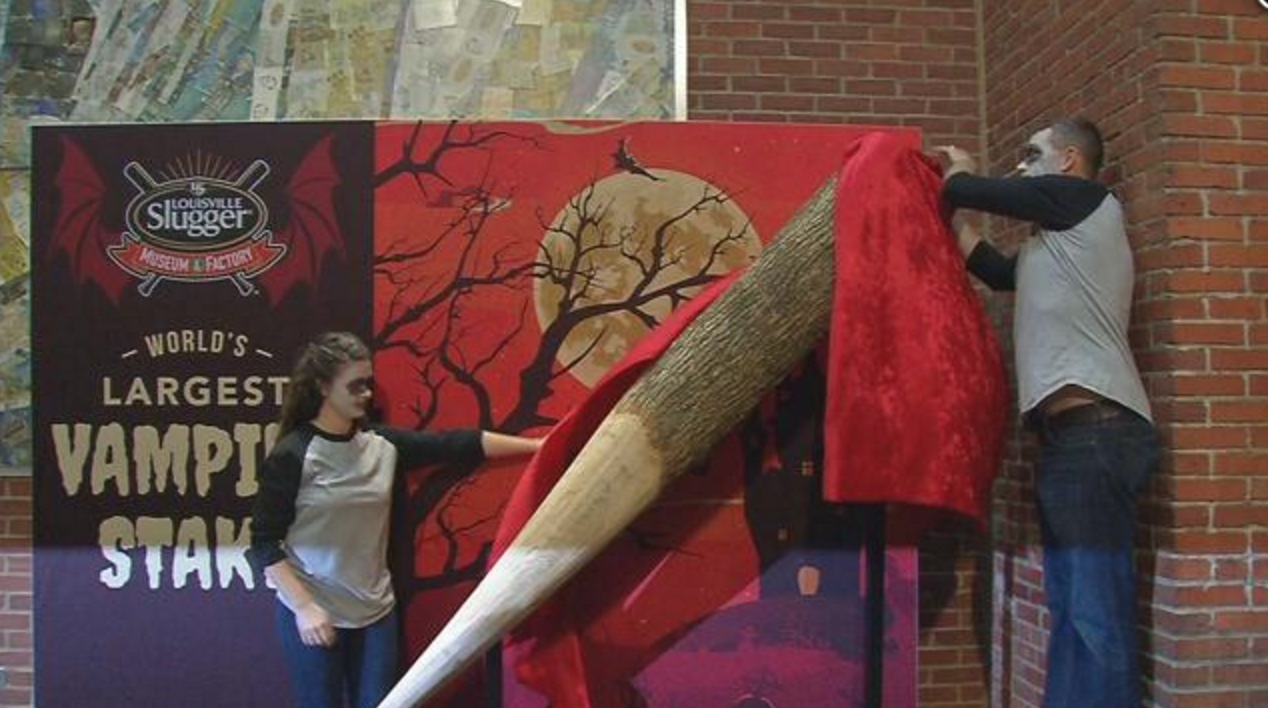 When you go out hunting vampires you should always be prepared and bring the proper tools of the trade, but this might be going over the top.
Slugger Museum in Louisville, Kentucky, has produced the world's largest vampire stake from the same good stuff their famous bats are produced. If you want to see this giant beauty it will be on display until Oct. 31.
Something to Watch from the Couch
I came across this delightfully looking Austrian vampire comedy this week during my travels on YouTube. The film is rated 6.4 stars out of 10 on IMDb.
The film is available on iTunes in the US. If you live in Canada, like me, you will have to switch store settings to get it. iTunes provides the following synopsis:
Vienna, 1930. After 500 years of marriage to the vain countess Elsa, Count von Kozsnom has lost his thirst for life. Fortunately, he is undergoing psychotherapy by the great Sigmund Freud, who suggests the Count commission a portrait of the Countess — unable to see her own reflection for centuries — by the handsome young painter Viktor. But after laying eyes on Viktor's headstrong girlfriend Lucy, the Count becomes convinced she's the reincarnation of his one true love and it isn't long before the whole crowd is an outrageous mess of mistaken identities, misplaced affections and age-old battles of the sexes.
Go Batty for These Nibblies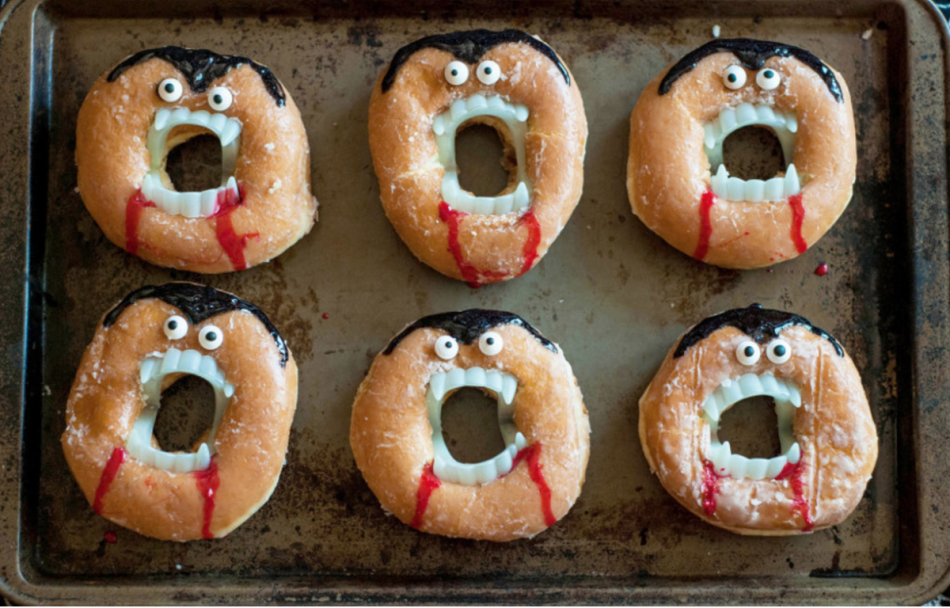 What would Halloween be without some tasty treats to go along with the festivities? I didn't have time to make anything this year, but came across this easy recipe that anyone can do. Apparently these vampire donuts can be whipped up in about twenty minutes. They are ideal for coworkers and vampire fans of all ages.
Sexy Vampire Face
When you see all the hot vampires on hit show The Vampire Diaries, you wouldn't think pulling off their sexy vampire facial expressions would be so challenging. Nina Dobrev demonstrates the dos and don'ts to pull off this signature undead look to help you prep for those coming up holiday parties. Or you can use your new skills to entertain your significant other.
Anyway vampire fans, it's time for a meal down at the pub. Signing off from England. Stay tuned for my latest travel log from Dublin and my coverage of the World Dracula Congress.
Vamped would like to wish you all a safe and fangtastic Halloween!
Notes:
If you'd like to sample last year's Halloween treats, click here.