[su_youtube url="https://www.youtube.com/watch?v=NgtqEU-Z5hM" responsive="yes"]
The Blu-Ray edition of Hammer's classic vampire movie, The Brides of Dracula (1960), was released on August 26, 2013—and received some negative feedback from an unexpected source.
Despite being dead 15 years prior the film's cinematic debut, Adolf Hitler is shown ranting about the film's Blu-Ray transfer, after he is informed of its problems with sound, grain and being "released in an aspect ratio of 2:1".
The clip, published on September 1, 2013, was made by YouTube member, MirekHenry, with the Make Your Own Hitler Video website, which encourages users to overdub a famous scene from Oliver Hirschbiegel's 2004 film, Der Untergang ("Downfall") with mismatched subtitles. Its frequent use has spawned a popular meme called "Downfall / Hitler Reacts".
In the film, Hitler is portrayed by Swiss actor, Bruno Ganz, who also starred as real estate agent, Jonathan Harker in Werner Herzog's Nosferatu: Phantom der Nacht (1979), a remake of F. W. Marnau's Nosferatu, eine Symphonie des Grauens (1922).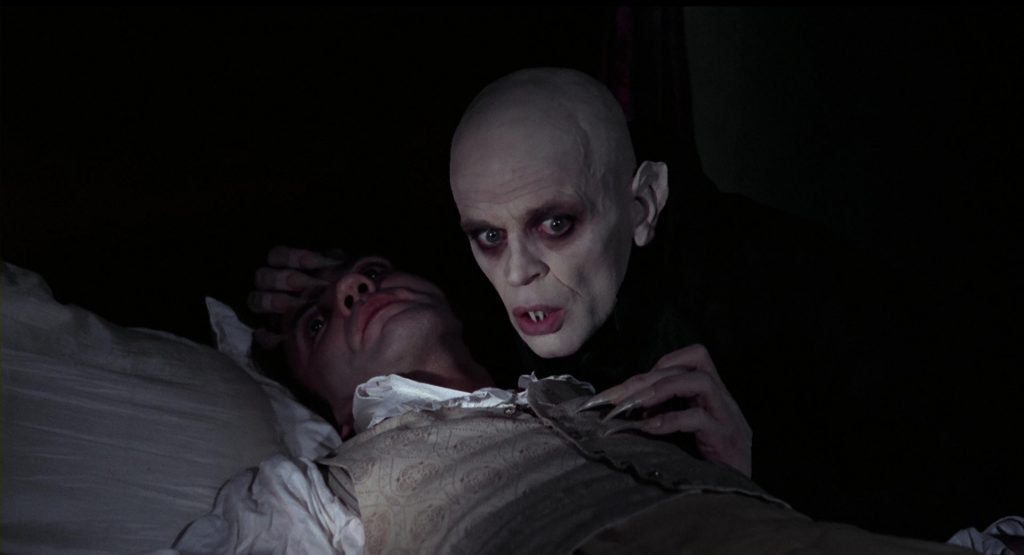 The Brides of Dracula Blu-Ray release has also received criticism from other sources, with Diabolique Magazine's Dima Ballin noting, "If I seem less excited about this release than I should be it's because I can't escape the feeling that it was all done on autopilot."