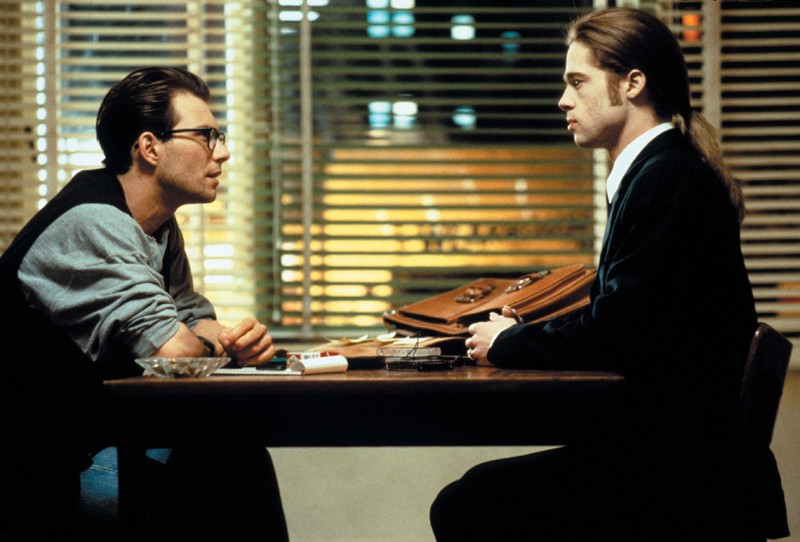 On Nov. 11, 1994, Interview with the Vampire: The Vampire Chronicles was released in cinemas to widespread critical acclaim. Yes, it's been 20 years since Brad Pitt and Tom Cruise respectively dazzled us as Louis de Pointe du Lac and Lestat de Lioncourt.
To commemorate the movie's 20th anniversary, we've hand-picked 20 facts about the film you may've known—and others you probably didn't—in this two-part article. For instance, did you know…
#1. It Took 18 Years to Be Made into a Movie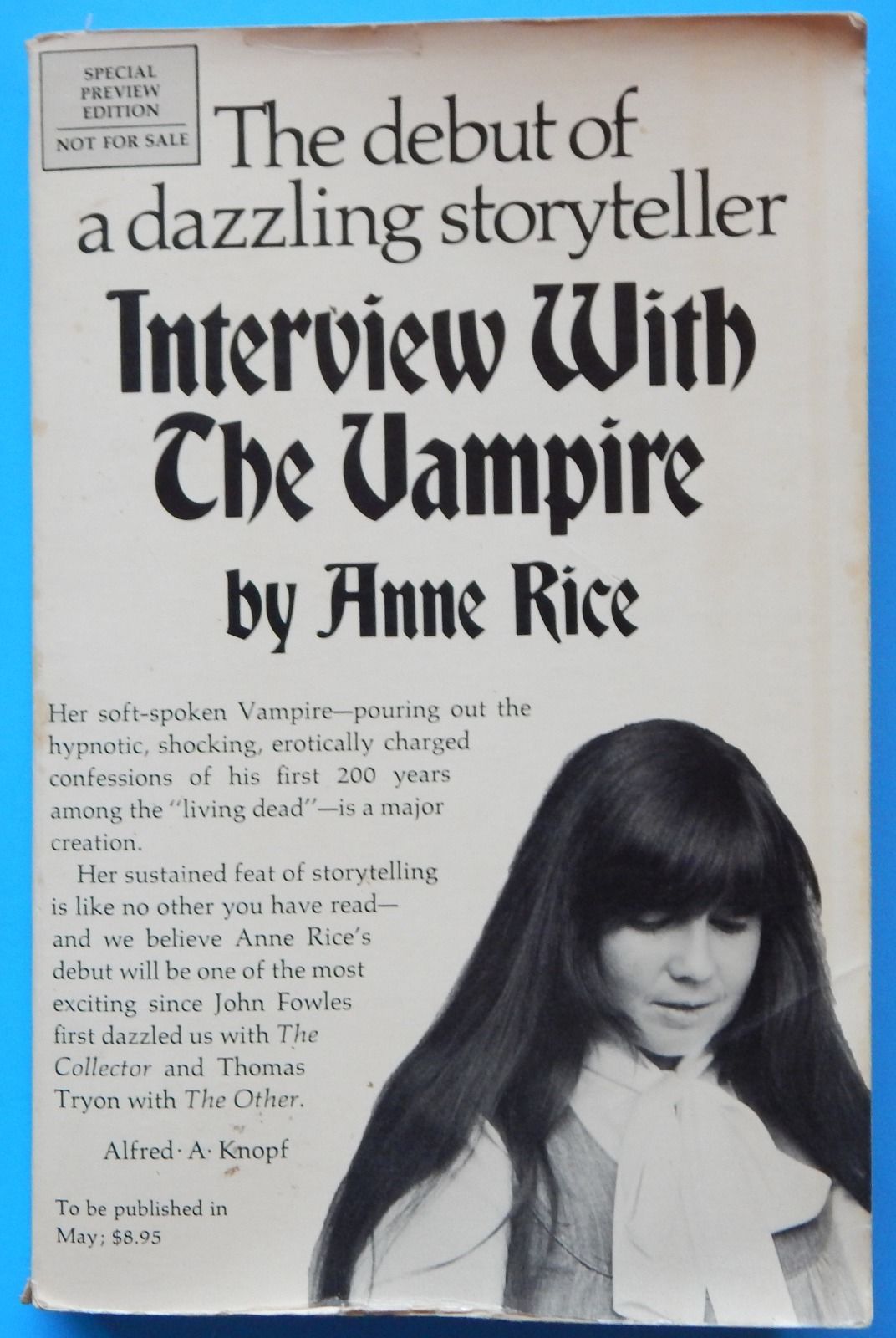 The first instalment in what would become the "Vampire Chronicles," Interview with the Vampire, was released on Apr. 12, 1976. The film was sold to Paramount shortly before publication, then Lorimar, before eventually being made by Warner Bros.
Sources:
#2. Louis's House Is Apparently Haunted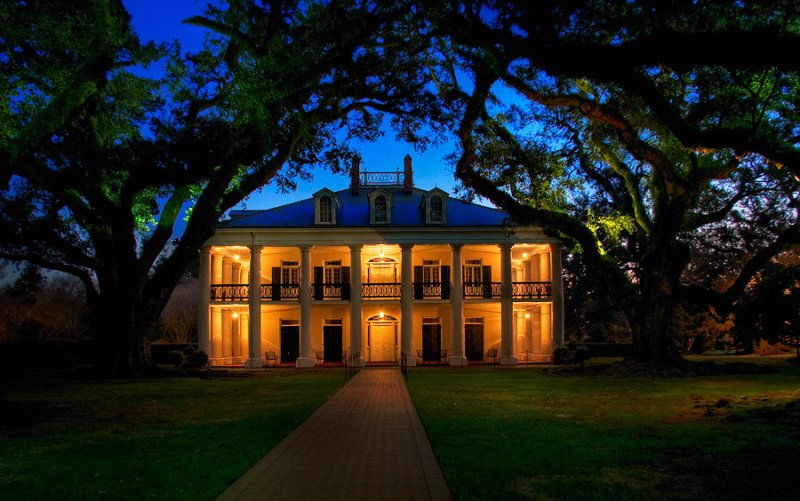 Oak Alley Plantation, Vacherie, La., the location used in the film as Louis de Pointe du Lac's estate, is supposedly haunted. Reports include a candlestick flying across a room during a guided tour and sightings of a "slender, young woman with long dark hair." The plantation has also featured on Syfy's Ghost Hunters.
Source:
#3. Oprah Winfrey Walked Out of a Screening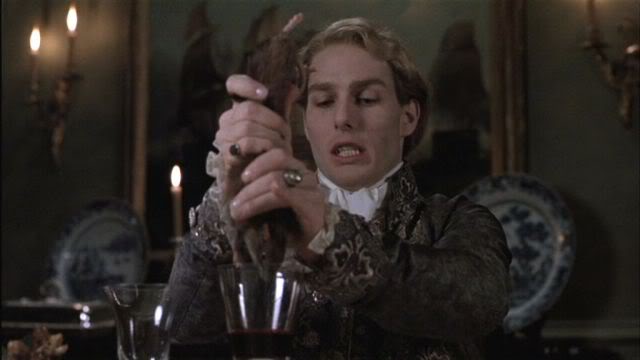 Famed chat show host, Oprah Winfrey, attended a pre-release screening at Los Angeles, but walked out before it finished due to her distaste for the film's gore and dark themes. "I believe there are forces of light and darkness in the world," she said, "and I don't want to be a contributor to the force of darkness."
The movie rattled her so much, she even considered pulling an interview she'd scheduled with the film's star, Tom Cruise (it was screened, anyway). Philadelphia Daily News movie critic, Gary Johnson, made light of the incident:
You may have heard that a disgusted Oprah Winfrey stalked out of "Interview With the Vampire" only 10 minutes in, after seeing Tom Cruise bite into a rat.

I find this perfectly understandable. At one time or another, we've all been sickened, shocked and repulsed by something putrid that we've been forced to watch. I, for instance, have never been able to stomach more than 10 minutes of "Oprah."
Sources:
#4. It's the 8th Most Successful Vampire Movie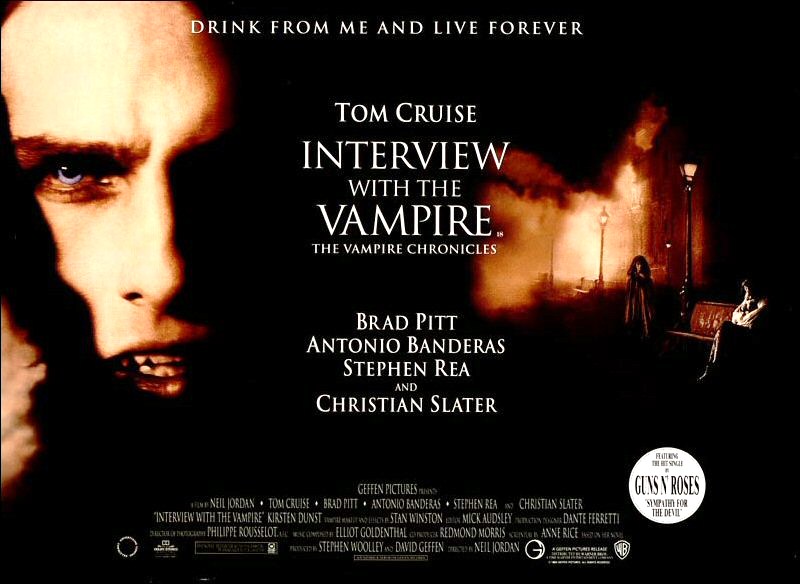 According to the 1978–present stats on Box Office Mojo, the film made $36,389,705 on its opening weekend and $105,264,608 in lifetime gross from 2,604 theatres, soundly thumping Francis Ford Coppola's Bram Stoker's Dracula (1992) into 9th place. It also raked in $118,300,000 in international box office, earning a total of $223,564,608.
So which vampire movie tops the list? None other than The Twilight Saga: Eclipse (2010), the saga's third instalment, which managed to rake $300,531,751 in domestic screenings and $399,058,930 worldwide.
Sources:
#5. The Actors Hung Upside Down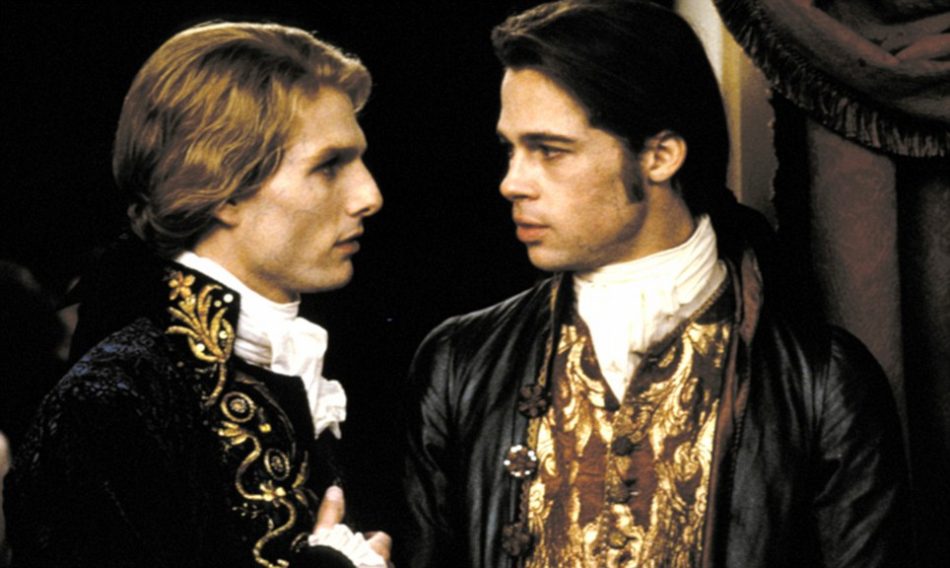 The vampires in Anne Rice's novels have translucent skin through which their veins can be seen, particularly before feeding. To achieve this effect, the actors were made to hang upside down for 30 minutes at a time, so blood would rush to their faces and bulging out their veins—so make-up artists were able to see them more clearly and be able to trace more realistic vein patterns.
Sources:
#6. Christian Slater Was Recruited at the Last Minute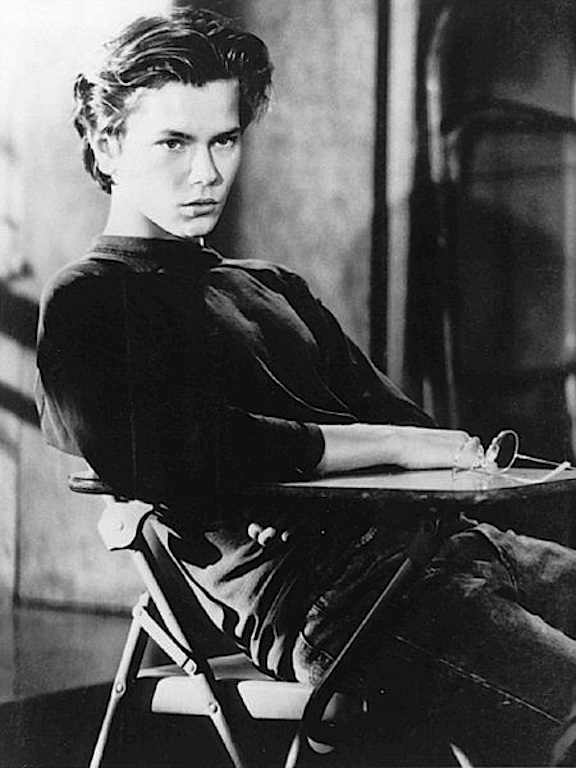 River Phoenix was originally cast as the interviewer, but died of a drug overdose on Oct. 31, 1993, only four weeks before filming. Slater donated his salary for the film to Phoenix's charities. "In Memory of River Phoenix, 1970-1993" also appears at the end of the film's credits.
Sources:
#7. Brad Pitt Hated Filming the Movie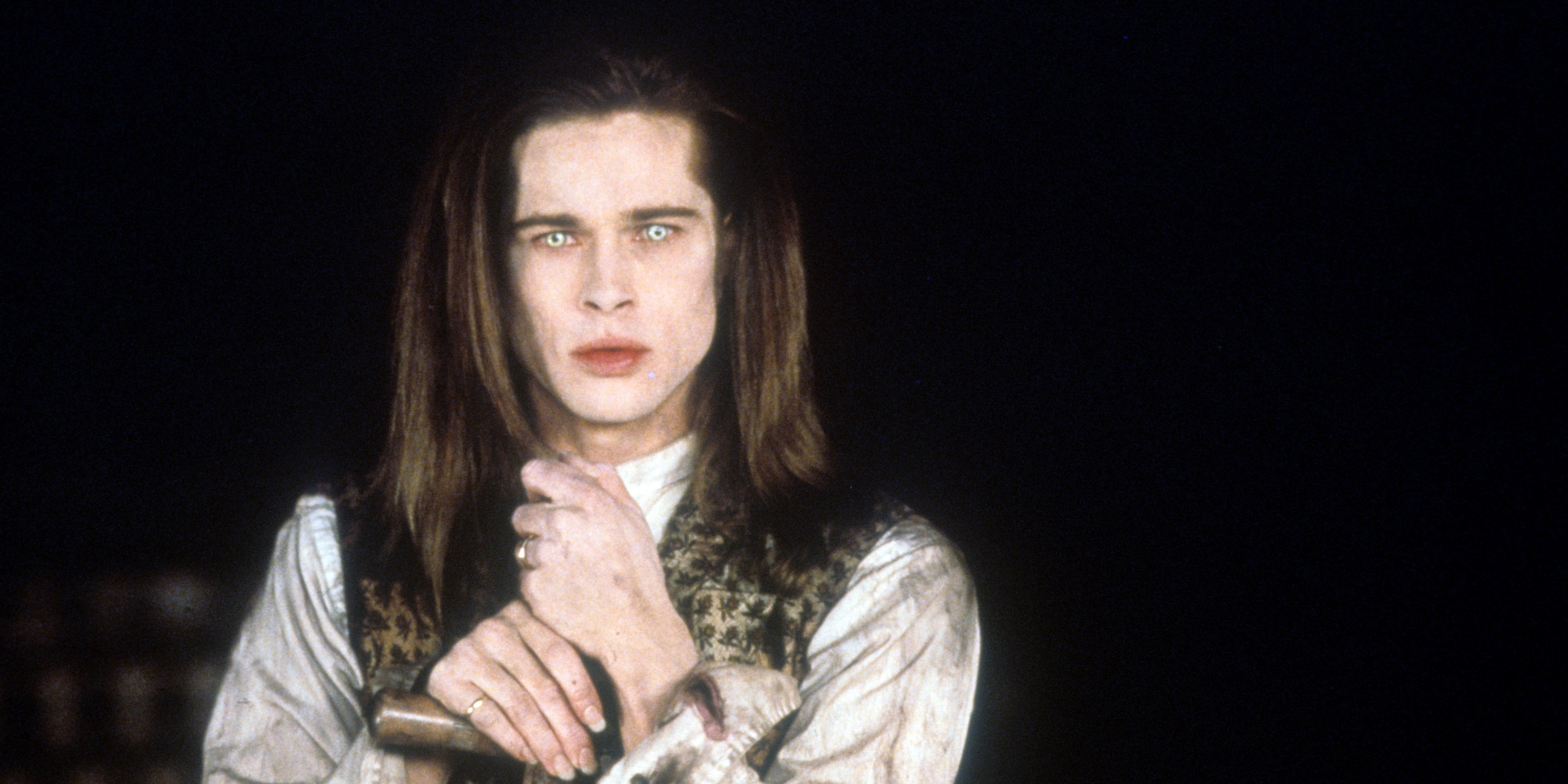 Finding it difficult to cope with dreary weather, regularly wearing special contact lenses, being caked in make-up and disenchantment with playing "the bitch role," Pitt asked the film's producer, David Geffen, how much it would cost to cash him out of the movie. "Forty million dollars," Geffen replied. Pitt stayed on.
Sources:
8. It Featured Kirsten Dunst's First Screen Kiss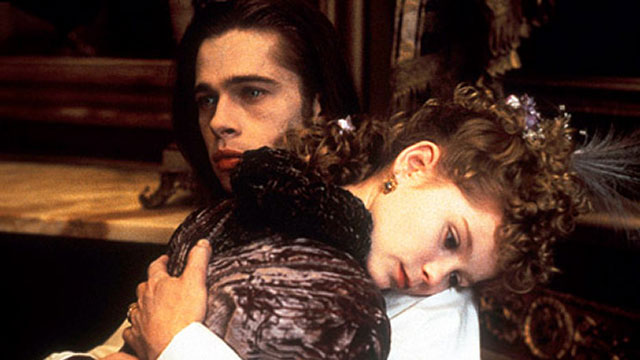 Dunst's most famous screen kiss is with upside-down Tobey Maguire in Spider-Man (2002), but her first screen kiss happened to be with Brad Pitt in Interview. Don't be too envious, though: Dunst said she found the kiss "disgusting" during the Sept. 23, 2014 episode of Conan. But she clarified, "I was 11, it would have been weird" if she enjoyed it at the time. Good point.
Sources:
#9. John Travolta Could've Been the Lead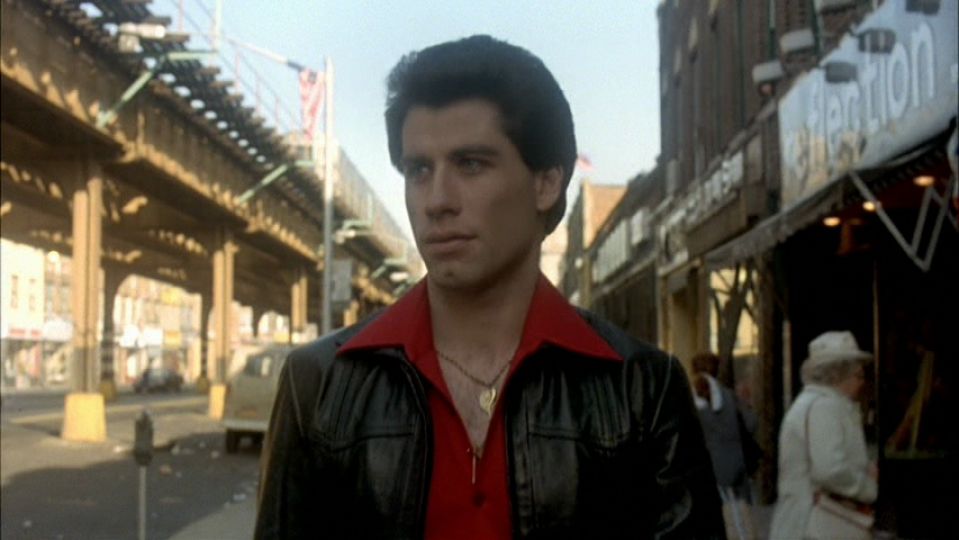 Raymond T. McNally and Radu Florescu discussed "Films to come" in their 1979 annotated edition of Bram Stoker's Dracula, mentioning, "Finally, Anne Rice's best-seller, Interview with the Vampire, is to be filmed with John Travolta, star of Saturday Night Fever and Grease, in the lead."
Anne Rice also confirmed it in an interview with Jane Sumner, "I don't think he himself was ever interested, but they did write a script for Travolta." If he's hard to imagine in the role, she name-dropped another prospective Lestat in the same interview: "Richard Gere was interested, but they couldn't make the deal."
Sources:
#10. Cher Was Also Considered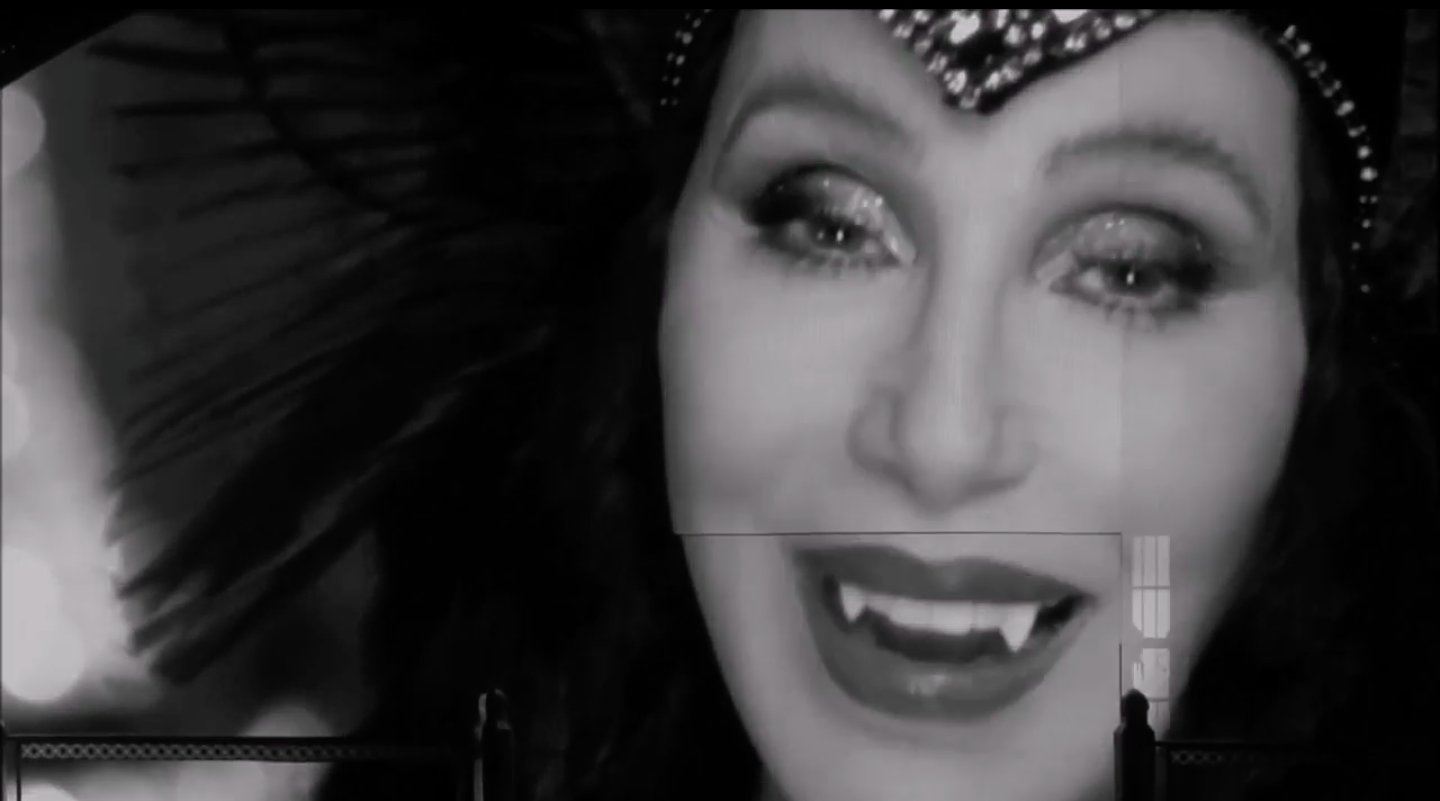 Yes, that Cher. According to a report from the San Franscio Chronicle (republished in The Free Lance-Star), David Geffen, the film's producer, took control of the film in the mid-1980s and "was considering making his good friend Cher the vampire. She talked him out of it." Nonetheless, Cher considers it one of her favourite books. In fact, she even tried to buy the rights to it from Paramount.
Sources:
Speaking of Cher, have you heard the rumours she's meant to star in American Horror Story as a vampire? Read our dissection of the story. There's another Cher connection to the movie, but I'll discuss that in a future article.
In the meantime, I'd like to thank Erin for inspiring this article and the hard yards she put in by researching relevant entries. Stay tuned for the next thrilling instalment!