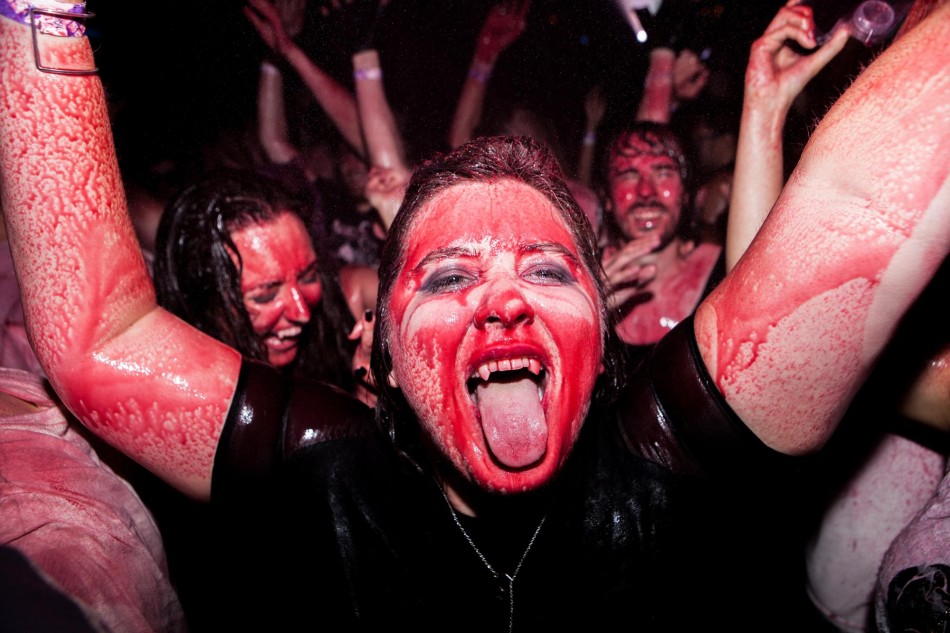 Sept. 19
Sept. 26
"Monthly Digest: August 2015"
Featuring my response the Vampyre Academy's "Vampirology Poll," Erin Chapman's coverage of a special Vamped milestone, Scott Burtness' blood drive, and Erin's venture into the upcoming Blood Rave in Amsterdam.
Most Popular Post of the Month
Erin Chapman, "It's Raining Blood! Blade Rave Takes Manhattan" (Sept. 19, 2015)
Quite an achievement, as it's the first time since December 2014 that one of our posts, published in the same month, has topped the charts as the month's most popular post. Well done, Erin!
It was slim pickings in September for articles, but that's because Erin and I have been very busy planning all sorts of things—most significantly, our upcoming trip to Texas for "There Are Such Things! The Vampire Studies Symposium 2015," first mentioned here in Dax Stokes' article, "Vampire Studies Symposium to Be Held in Texas on Halloween" (June 10, 2015).
That means you'll be hearing a lot more from us in November, as we roll out our coverage of the event—and we've got lots more up our sleeves, too, including throwing our support behind Juliet Landau's Indiegogo project, A Place Among the Undead. Stay tuned!