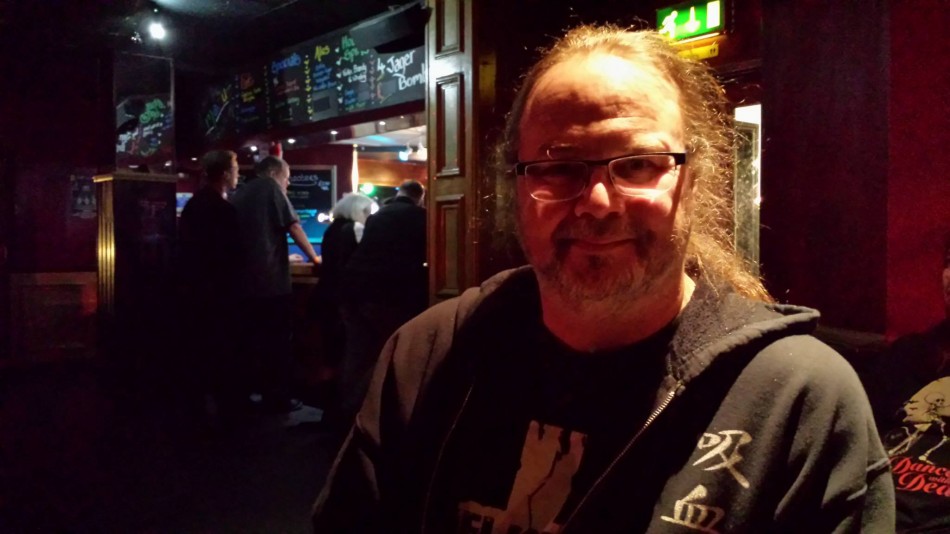 Yesterday, Andy Boylan, who writes vampire film and book review blog, Taliesin Meets the Vampires, agreed to become an official reviewer for Vamped. Boylan has previously written several articles for Vamped, including reviews for Anne Rice's Prince Lestat (2014) and Lisa Dominique Machat's A Walk in the Sun (2013).
Reviews aside, he has also written a novella Behind the Masque (2007), novel Concilium Sanguinarius (2008) and his short story, "Setting the Record Straight," was published in Dracula's Midnight Snacks (2013), edited by David Saunderson.
In 2012, he self-published a reference book called The Media Vampire: A Study of Vampires in Fictional Media (2012) and provided the preface for David MacDowell Blue's The Annotated Carmilla (2011) and the foreword to After Ninety Years: The Story of Serbian Vampire Sava Savanovic (2015), James Lyon's English translation of Milovan Glišić's short story, "Posle devedeset godina" (1880).
Boylan will continue to writing reviews for Taliesin Meets the Vampires, but content he hasn't reviewed on his blog can be reviewed here. If writers, publishers and publicists wish to have reviews of books or films on Vamped, we advise them to double-check Andy hasn't already reviewed their work on his blog.
In the meantime, I'd like to take this opportunity to extend a warm welcome to Andy and to thank him for joining our close-knit team of vampire lovers. We're truly honoured to have him aboard and look forward to his future contributions. We hope you will too.
Andy's Vamped Reviews:
Andy's Vamped Articles:
Erin interviewed Andy last year: "Interview with Andy Boylan, Vampire Film Critic" (Sept. 3, 2014). Sample quote: "In honesty, I think of the reviews as less reviews and more an archive of vampire movies/TV/books etc. I also like playing with the boundaries of what is and isn't vampire."