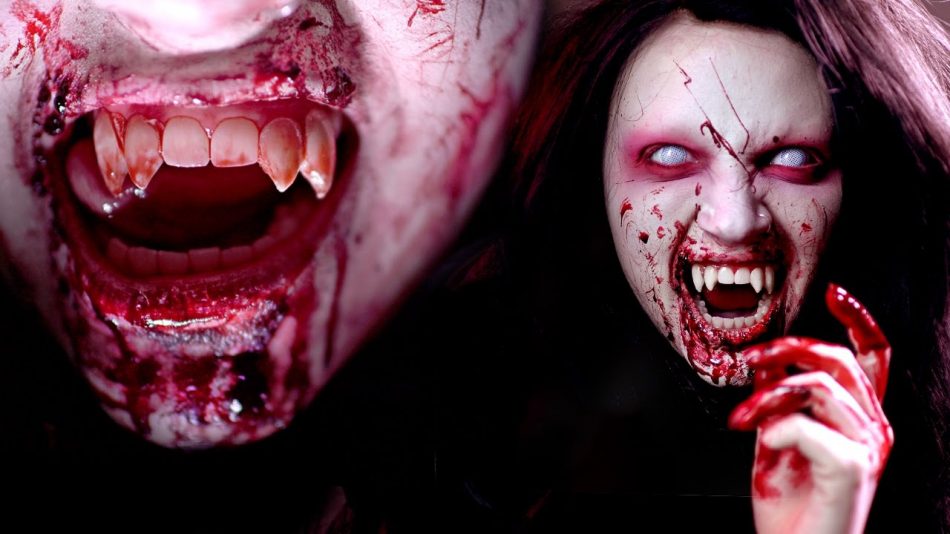 It's almost that fangtastic time of year again Vamped fans! This year, I'll be home for Halloween as opposed to last year, when I spent Halloween on a plane returning from a Dracula congress in Dublin and a vacation in the UK.
In Vancouver, the nights are longer and colder, rain has returned, leaves have changed colours and littered the streets, and stores are filled with Halloween goodies and treats. Vamped has put together a list to help get your vampire groove on this year.
Vampire Rice Krispy Treats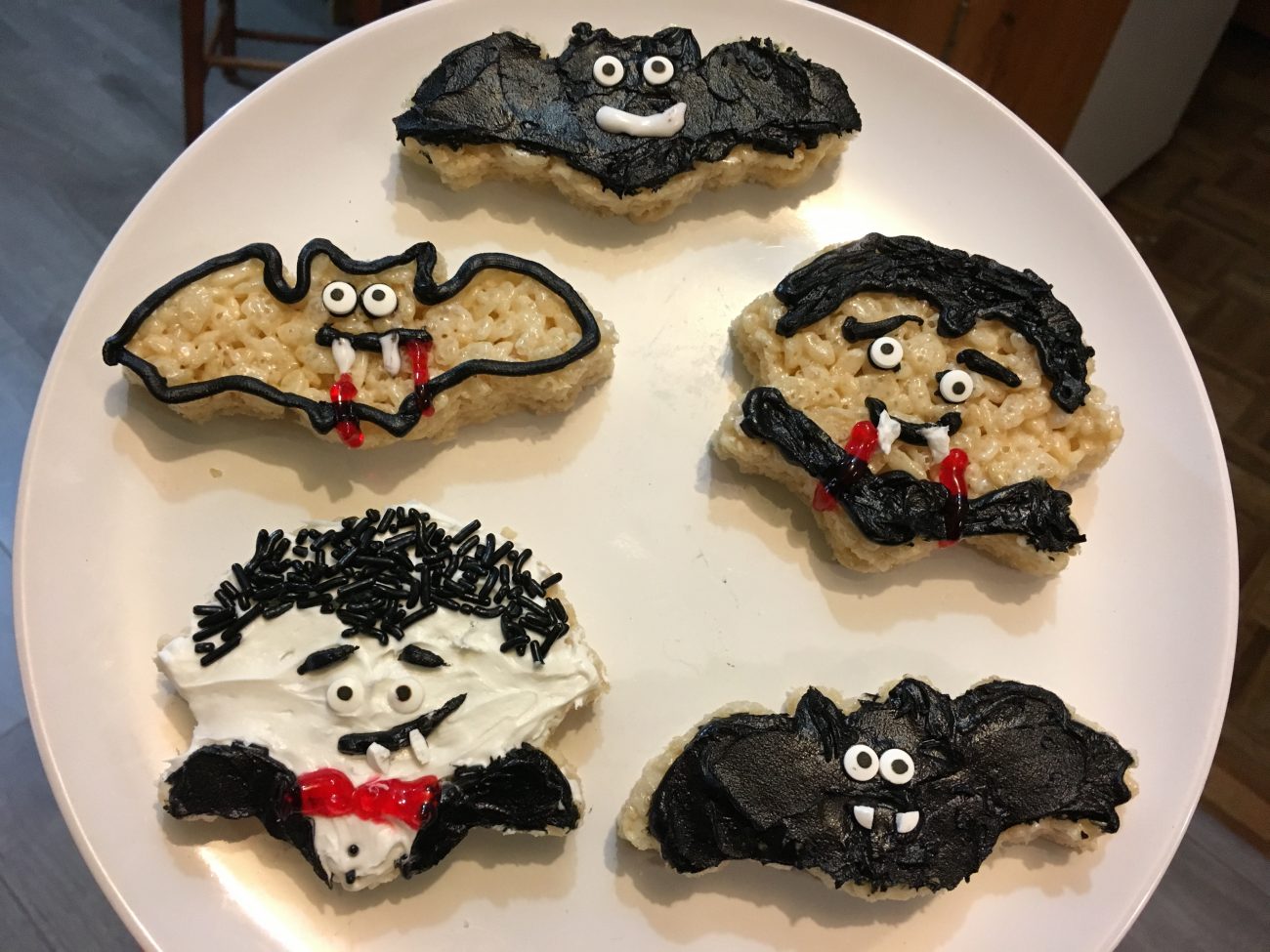 As I have a bunch of food allergies, my go-to treat when I want something sweet that I like to make is Rice Krispie squares. I can eat them and the recipe is quick and easy.
I picked up some vampire cookie cutters at Michaels when I was shopping for Halloween treats and figured I would try them out using Rice Krispies instead of cookies.
Once the Rice Krispies were cooked, I flattened them out on a cookie sheet lined with parchment paper and let it cool for about an hour. I was anticipating the cutters would stick as it is gooey melted marshmallows, but to my surprise the bats and vampire shapes popped out nicely.
My last step was to decorate the cute little guys, which I found was a lot harder than decorating cupcakes or a cake. The lumpy surface made it a little challenging. They aren't as pretty as I hoped, but were super tasty.
Vampire Movie Quiz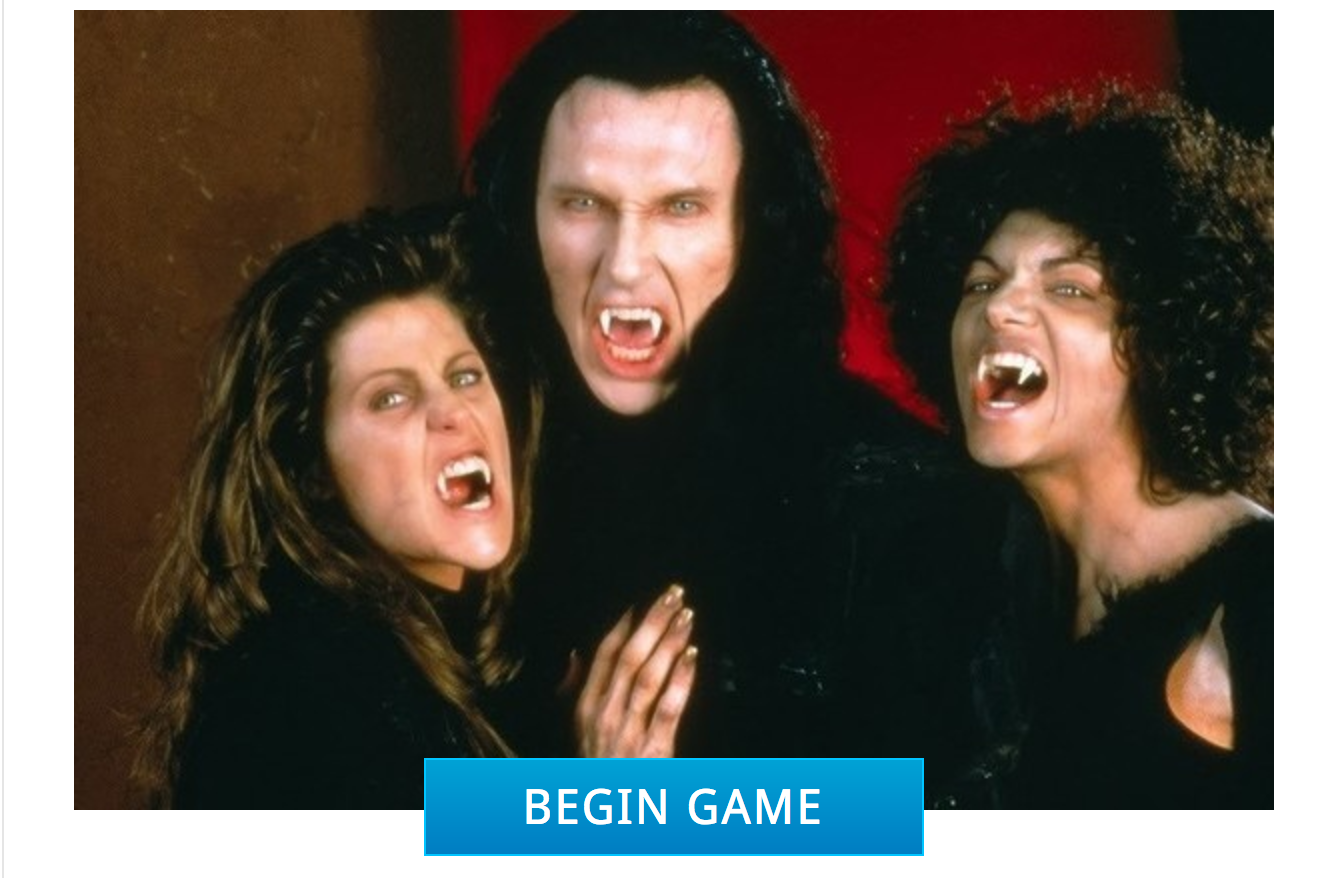 Are you a vampire movie buff? I came across this quiz by Joe Robberson on a site called Zimbio called, "Only True Horror Fans Can Name All 50 of These Vampire Movies."
I tried it myself and got a score of 86%, which totally surprised me. Although I like horror and vampire films, there is a lot of them I haven't seen yet. I managed to get some of the questions right due to the process of elimination. Let's see how many you can get!
Being in a Vampire Relationship
[su_youtube url="https://youtu.be/Smv36iLIXC8″ width="960″]f[/su_youtube]
This funny video was published on October 25, 2014 and has been viewed 3.4 million times. It is one of my favourite vampire short videos and ranks up there for me with "Dracula's Lament," which I covered in Vamped's Halloween post last year.
Vampire Bath Fun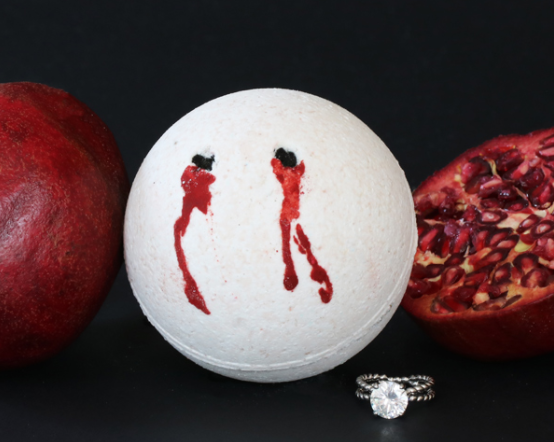 Instead of going out to a party this year, why not get yourself a little vampiric treat and have a little me time with the Vampire Kiss Ring Bath Bomb? I haven't tried this yet, but I thought the concept was very cool. For only $16.99 USD, you get a lovely pomegranate bath bomb and a ring inside.
Pearl Bath Bombs offers a couple of different ones to get in the Halloween spirit like the Hocus Pocus pack that includes a bomb that makes your bathwater completely black.
A Short Vampire Film Not Many People Have Seen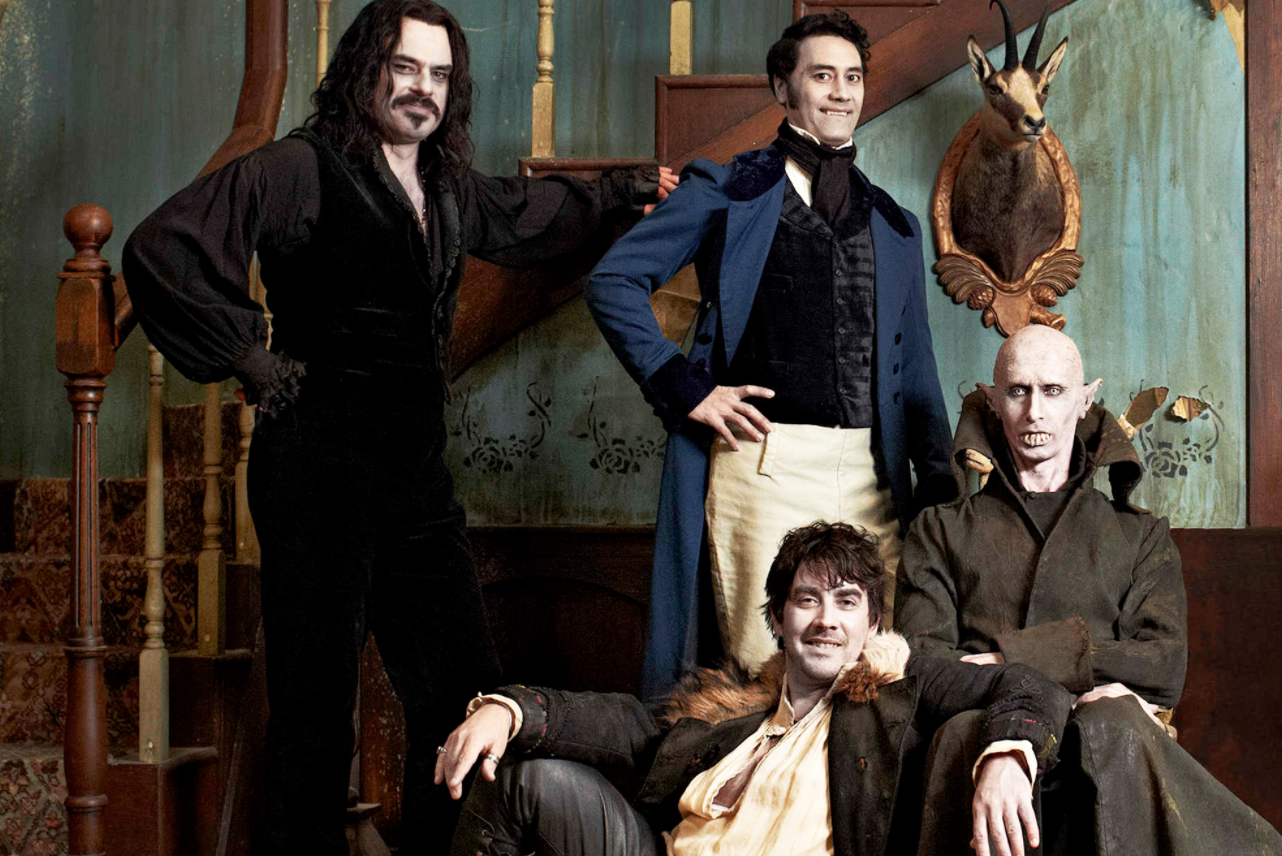 I was browsing my Google alerts and found a link to an article on Inquisitr which discussed how the movie What We Do in the Shadows (2014) was originally a twenty-eight minute short film that was done back in 2006. I had no idea. They provided a link to the short film, which you can watch below.
[su_youtube url="https://youtu.be/AB4ERbk0EVY" width="960″]f[/su_youtube]
There also included a Vice interview, where they talked to the filmmakers Taika Waititi and Jemaine Clement. It gives you some behind the scenes tidbits. Check it out below.
[su_youtube url="https://youtu.be/ERVWnq7uY3E" width="960″]f[/su_youtube]
Well, there you have it Vamped fans. I hope you enjoyed our vampy treats and if you are looking for something red and wet to quench your thirst, try our Vampire Vodka Soda. Anthony and I wish you all a safe Halloween!
Notes
If you are looking for more treats, you can see what Vamped was up to last Halloween. And the year before that!