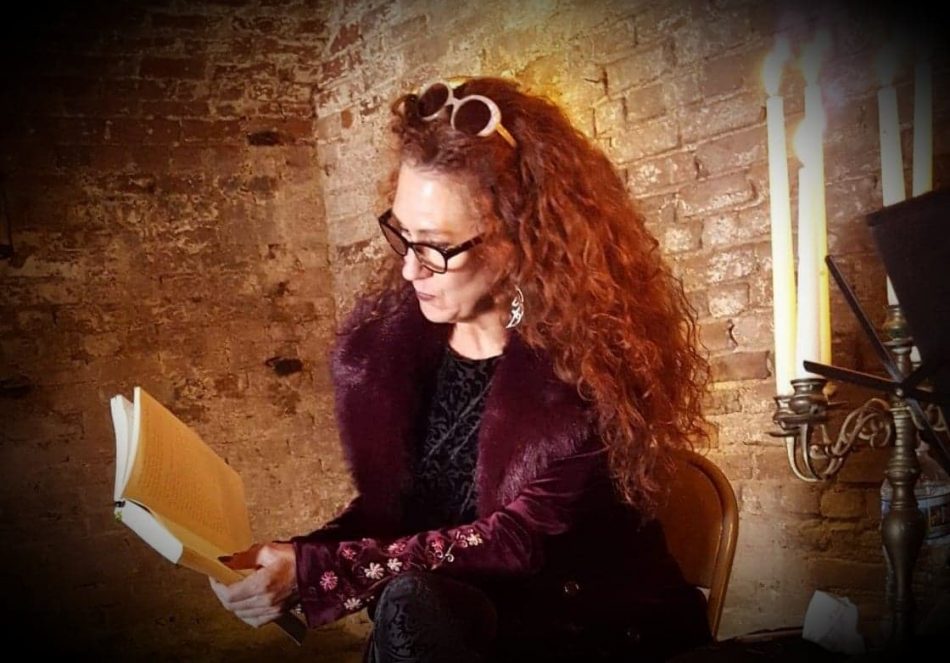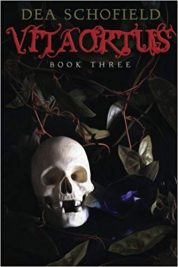 Vitaortus: Book Three
by Dea Schofield
Dea Schofield, US$13.99 (paperback)
Published March 12, 2017
I previously reviewed book one and two of the Vitaortus series for Vamped and the author had sent me all three books for review purposes. I have deliberately put air gaps between the volumes rather than read them back to back.
This book sees the protagonists somewhat in disarray at the head of the book, with Prime Channel Devi Trevathan hurt and angered by the events at the end of book two. This has a knock-on effect on the Vitaortus plants she is cultivating, which sicken as her mood separates her from her vampire champion Lord Alexander Gregory. This separation is soon healed, however, and I mention this because if I noticed one thing about this volume it was the increase in pace as we hurtle to the trilogy's finale.
This increase in pace perhaps allows less of an exploration of the characters than before—not too much of an issue as the primary protagonists have been built through the previous volumes. The actual writing has strengthened volume to volume, which is good to see.
We get little in the way of new vampire types introduced, though there is a Pontianak added to those we have already seen and a backstory includes a wendigo. What we do get are revenants and zombies. In this case the negative astral entities are being channelled into our realm and the revenants are possessed dead bodies, whilst the zombies are possessed living persons (their wills weakened through exposure to genetically modified ergot). The vodou allies do not appreciate the likening of these possessed to zombies.
I have already mentioned the pace and this volume really does pick up the story and run with it, dragging the reader willingly along. 8 out of 10.
---
Vitaortus: Book Three is available in paperback and Kindle formats on Amazon. First published on Kindle, March 7, 2017.
As noted, Andy previously reviewed the first and second Vitaortus book. Read those reviews here:
For more information on the book and the author, visit vitaortus.com. The fourth book in the series is due in Autumn.

Update (April 4, 2019): The fourth book will be released in summer under Rosemary Ellen Guiley's Visionary Living imprint.
Correction (April 4, 2019): The fourth book will be released in autumn (northern hemisphere) under Rosemary Ellen Guiley's Visionary Living imprint; books one, two and three will be re-released under the same imprint in summer (northern hemisphere).