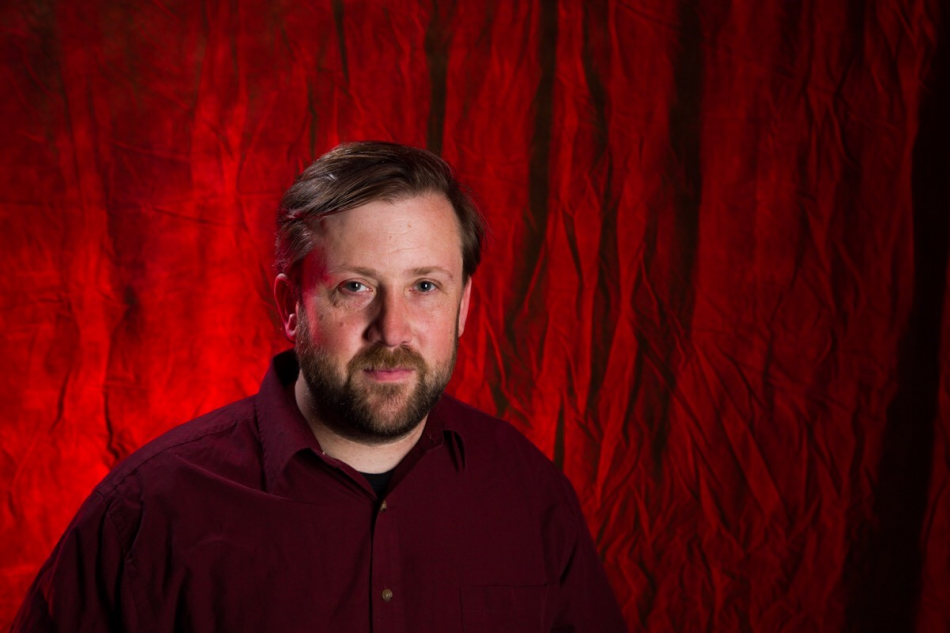 Christopher A. Davis is the founder and organiser of VampCon, an event taking place on September 20–22, 2019, at the Hyatt Regency O'Hare, Rosemont, IL [The event will no longer be taking place on this date. See "Updates," below.—Ed.]. Keen to know more, I probed him for further info.
---
Anthony Hogg: Tell us about your interest in vampires. What interests you about them in particular?
Christopher A. Davis: I grew up the son of an archaeologist and as a result a massive love of history was instilled in me from an early age. I love reading folklore about Vampires and they are depicted depending on the region of the world and the time in history.
AH: If I'm not mistaken, this is the first VampCon—unless it's related to the VampCon Halloween Ball of October 29, 2018. Any connection?
CAD: 2019 is the inaugural year for VampCon, but the VampCon Halloween Ball in 2018 was a promotional event for VampCon 2019.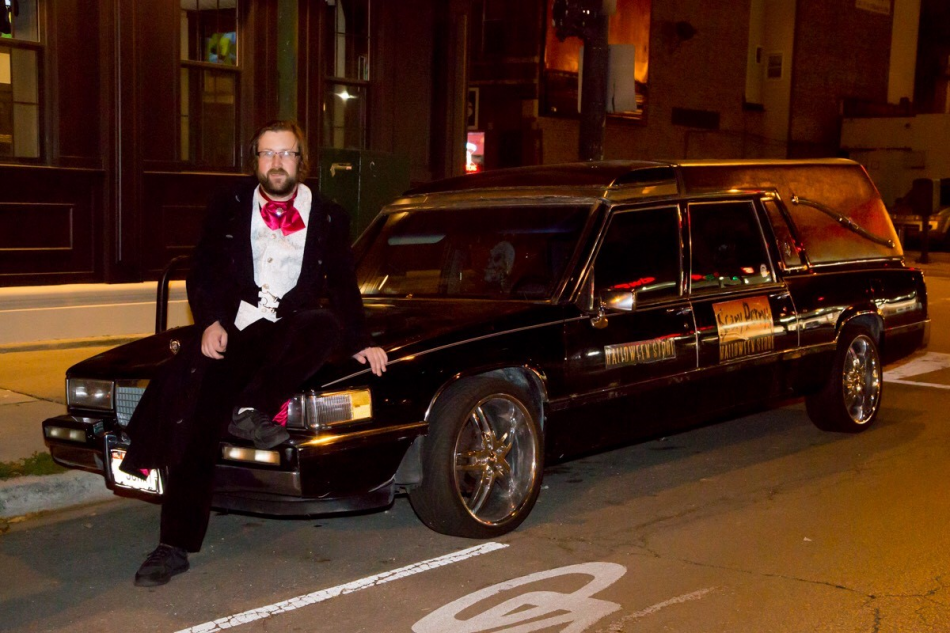 AH: I can only imagine the logistics of what you're taking on after dabbling with some event management, myself. What inspired you to organise VampCon? What's been the most challenging part of putting it all together?
CAD: I've been involved in the convention scene as a fan since middle school. Over time, I've formed relationships with a large number of people who work in this area either professionally or volunteer running huge fan events. As far as the challenge, I have been so fortunate to be able to form a strong team to put this event together. There is no way one person could run something like this themselves. To anyone who thinks they might want to run a huge event like this, the most important place to start once you have your vision is gathering your team together.
I've always wished there was a vampire-themed convention, and so I decided to take the plunge and make it happen. The Chicago area has such a great tradition of enthusiastic and locally-supported fandom in the gothic and horror subgenres, so we've had just a great response from this community for this event. The most challenging part for me has been actually have to decide what to include or not because this amazing community has meant we've had a huge number of potential events to include.
AH: Do you have any experience organising similar events?
CAD: Actually not at all. I'm a network administrator by trade, but I've also been an entrepreneur and a consultant, which has given me the chance to develop skills like sales, marketing, negotiations, and most importantly, schedule management. It's also taught me where my skills are strongest and weakest, and how important it is to have a supportive and diverse team I can trust to handle those areas that aren't my strengths. So I've brought in people with background in large event management, contract management, and convention operations, just to mention some parts of my team. I also have a fantastic assistant who helps keep me sane while putting together VampCon and still working my day job.
AH: How to you plan to make VampCon stand out from other vampire events like the International Vampire Film and Arts Festival, Vampyresque or the Endless Night balls?
CAD: Two words – All inclusive. Most of the other events out there, from what I've gathered, focus on one aspect of Vampire culture. VampCon spans it all. It is a combination Movie Fest, Vampire Ball, performance art showcase, and academic symposium. In addition we have actors and writers from your favourite books, tv, and movies.
AH: VampCon has impressive list of celebrity guests from TV stars like Annie Wershing (Vampire Diaries) and Nicholas Brendan (Buffy the Vampire Slayer); authors Dacre Stoker (Dracula: The Un-Dead, Dracul), Peggy Christie (The Vessel, Hell Hath No Fury) and Laurell K. Hamilton (Anita Blake: Vampire Hunter); and illusionist Dan Sperry. How did secure those guests?
CAD: My former business partner would tell you I guess I've always had a knack for getting people to talk to me. VampCon stopped being a pipe dream and moved towards reality when I ended up randomly hanging out with Nicholas Brendon, who played Xander Harris on Buffy the Vampire Slayer. It came up in conversation, and he offered to connect me with his agent, and it just went from there. Once I had a few key people on board and people saw what we were building, the interest just grew and folks wanted to be a part of this.
AH: Your website currently says more guests are to be announced. Are there any who've confirmed, but yet to be added on the site or are there specific stars you're seeking to secure a spot for?
CAD: Well, that's of course still under negotiation but I can say that there a few people we'd love to have but it's a matter of working out some details because of their schedules.
AH: What attendees can expect from VampCon over the weekend it will be taking place? Is there anything in particular they should watch out for?
CAD: Besides interacting with our celebrity guests with the opportunity for some exclusive VIP experiences, there will also be a number of informative panels, a Cosplay event, some unique offerings for sale, a number of official vampire-themed LARPS, and our amazing Vampire Ball, which is a chance to experience an immersive vampire-themed dance party.
Basically for fans of all things vampire, the worst part of VampCon will be deciding how to spend your time best!
---
Notes
probed him for further info: Questions emailed to Davis on
February 18, 2019. Answers received May 2, 2019.
related to the VampCon Halloween Ball of October 29, 2018:
Held at The Reveler, 3403 North Damen Avenue, Chicago. VampCon LLC, "VampCon Halloween Ball," Eventbrite, accessed February 18, 2019, https://www.eventbrite.com/e/vampcon-halloween-ball-tickets-50873257282#.
---
Updates
September 11, 2019
---
Corrections
September 11, 2019
Photos in article enlarged to full size.
---
If you're interested in knowing more or attending the event, view the VampCon website: https://www.vampconchicago.com/.
You can follow the event on Facebook, Instagram and Twitter for updates.