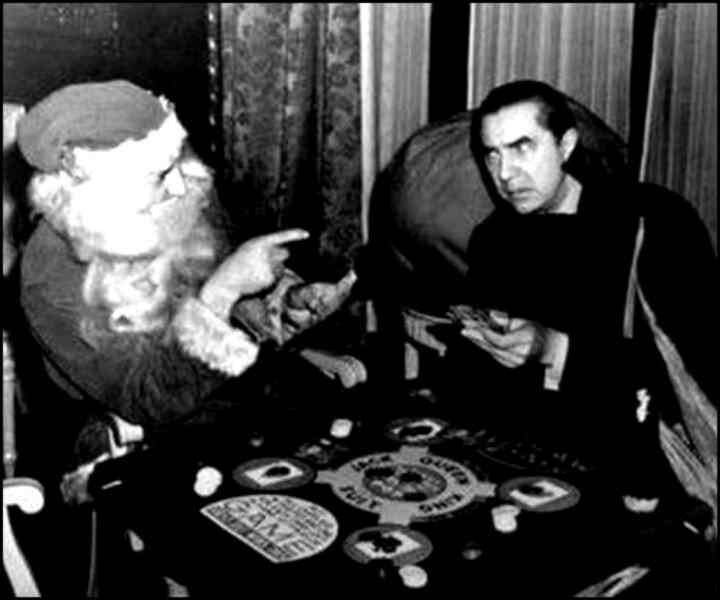 Dec. 5
Catch up with what you missed in November with that month's monthly digest.
Dec. 20
David Lee Summers (Vampires of the Scarlet Order, 2005; Dragon's Fall: Rise of the Scarlet Order, 2012) stopped by to discuss the "three faces of Dracula" that inspired his own work.
Dec. 25
Happy Holidays! Erin Chapman went Christmas shopping and got you a few things to gawk at for the festive season. Unwrap those gifts here.
Dec. 26
The long-awaited sequel to my Interview with the Vampire (1994) article finally emerged! Did you know Santiago's dance was inspired by a Fred Astaire movie? Read on for more!
Dec. 29
Matthew E Banks tackled Gary D. Rhodes' Tod Browning's Dracula (2014) in our site's second book review! What did Banks think of it? Read on.
Most Popular Post of the Month
Yep, it looks like Interview with the Vampire (1994) resonated with lots of readers; you may recall that the previous month's winner was part 1. Anne Rice, herself, was also moved to comment on my article: "There are inaccuracies here. I never wanted or even thought of Julian Sands for Lestat, and I don't recall my 'fans' as people call them wanting Sands either. Not at all. — This is gossip. —-" (Dec. 27, 2014)
I was quite taken aback, considering I went out of my way to provide sources for all the trivia items—including the Julian Sands thing. I even told her:
Anne Rice thank you kindly for your response! First, it's an honour that you've read it. I pride myself on being accurate with our articles (most trivia articles tend to be uncited for instance, unlike this one!), so if there are any inaccuracies in it, I will want to clean them up right away. Re: the Julian Sands thing: you will notice that I have provided two sources to back that claim and one of them, as Erin points out, was David Geffen, the film's producer. If you can elaborate on what those other inaccuracies are, I would be happy to correct them. (Dec. 27, 2014)
As of this writing, she hasn't responded.
In the meantime, thanks for joining us in 2014 and making our site a success! We couldn't do it without you. Stay tuned for more vampire goodness in 2015.