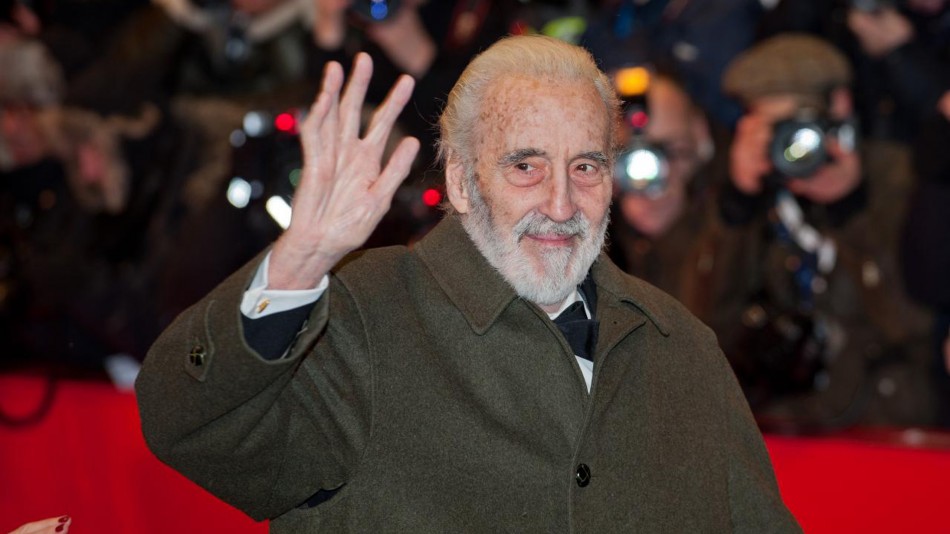 Anyone who spends any time on social media couldn't have missed the fact that Sir Christopher Lee sadly passed away on the June 7, 2015. He was 93 years old. Clearly an accomplished actor—with 281 IMDb credits to his name—he came to prominence with Hammer films when he played the Creature in the Curse of Frankenstein (1957). However it was his next role for Hammer that became, for many of us, his defining role as he played the title role in Dracula (1958).
Up to that point the Dracula was Bela Lugosi. One can only imagine audience reaction when Lee's tall, suave Count swept onto the screen and in very proper, clipped English tones announced, "I am Dracula and I welcome you to my house." He very much redefined Dracula and for many people became the archetypal Count. For myself I vacillated between Lugosi and Lee being my Dracula, and always will do I suspect, but one cannot take away what he brought to the role.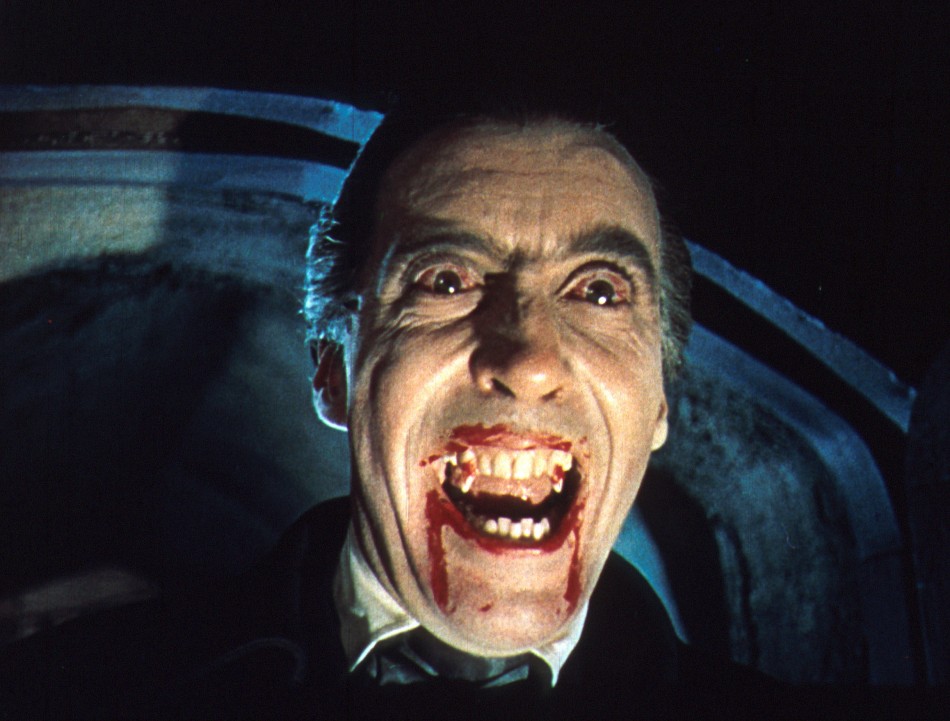 Lee had a love/hate relationship with the character—or at least what he saw Hammer doing with the character. In Dracula: Prince of Darkness (1965) his character was not resurrected until half way through the running time and his dialogue is non-existent. Lee always claimed he refused to speak the dialogue as it was so poor, whereas Jimmy Sangster suggested that this was misremembered as he wrote no dialogue. What can't be mistaken, however, was that despite the lack of screen time and dialogue the character still dominated the screen.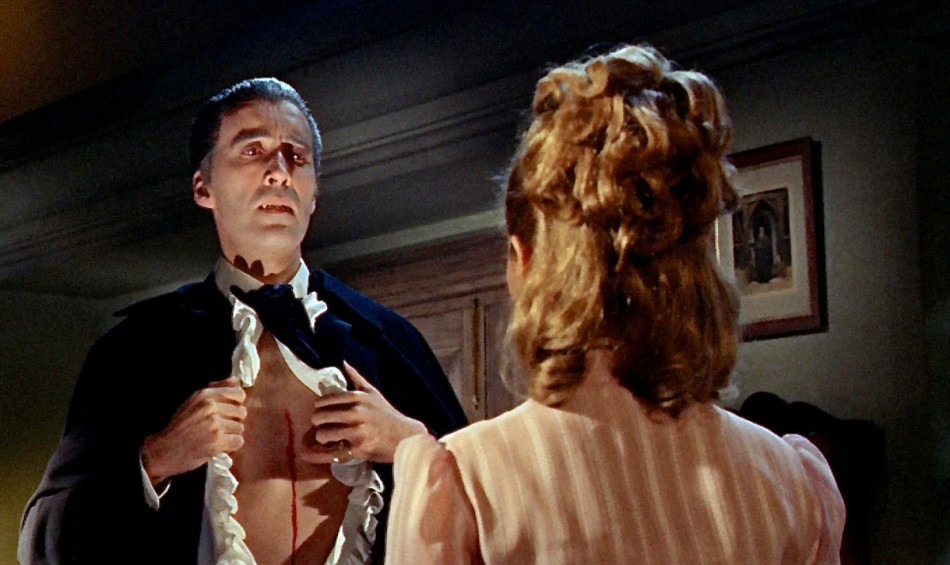 He played both Count Dracula and Vlad Tepes in the dramatised sections of the Swedish documentary Vem var Dracula? (In Search of Dracula, 1975) and also played Dracula in Jess Franco's movie Nachts, wenn Dracula erwacht (Count Dracula, 1970). It was claimed that the film was a straight retelling of the novel, which it really was not, but Lee certainly was closer to the novel in his performance, moustachioed and changing from grey to black haired after feeding, his soliloquy is magnificent. Incidentally the DVD carries an hour and a half abridged reading of Dracula (1897) by Lee.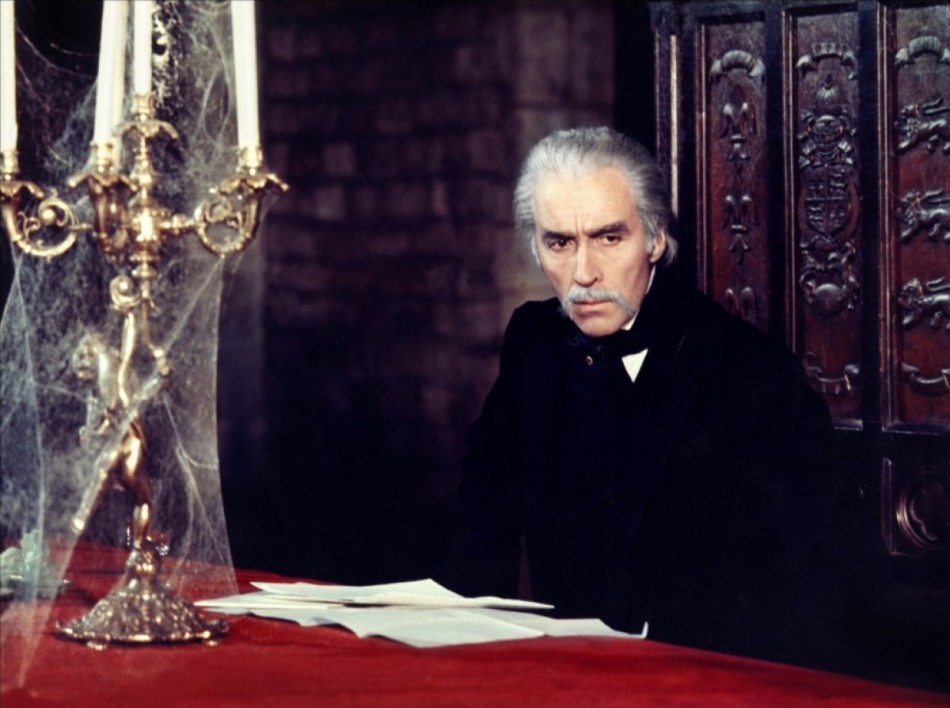 Lee did play a role in one of my favourite non-vampire Franco films, Eugenie… the Story of Her Journey into Perversion (1970). The film, based loosely on the writings of the Marquis de Sade, had lost its star actor, Wolfgang Preiss, due to the unfortunate death of his wife in a car crash and Lee was asked to take his place. Lee nearly refused due to the sexual content but Franco offered to rewrite his scenes and then shot them all without the original orgiastic setting. He then reshot the scenes as originally written with a body double and cut the two prints together. The first Lee knew was when a friend informed him that one of his films was showing in a Soho sex cinema!
He did seem to have a sense of humour about the Dracula role. He reprised the vampire a year after Dracula (1958) in the low rent Italian spoof Tempi duri per i vampiri (Uncle Was a Vampire, 1959) and later in the French comedy Dracula père et fils (Dracula and Son, 1976). He would spoof himself as a vampire in cameo spots in such films as The Magic Christian (1969) and also the Sammy Davis, Jr./Peter Lawford vehicle One More Time (1970).
Of course he played plenty of straight roles in vampire movies, as Count Ludwig Karnstein in the Carmilla-inspired La cripta e l'incubo (Crypt of the Vampire, 1964), as theatre director Philippe Darvas in Theatre of Death (1967) and as sinister Professor Alan Driscoll in the witchcraft and vampire film The City of the Dead (Horror Hotel, 1960), for example. One of his last appearances in a vampire film, not as a vampire, was a cameo in Tim Burton's Dark Shadows (2012).
Of course his career was so long and prolific that there was plenty more than the vampire films, be it playing Saruman in Peter Jackson's Tolkien films, Lord Summerisle in The Wicker Man (1973) or Scaramanga in The Man with the Golden Gun (1974); I could mention his military service during the Second World War or his Christmas Heavy Metal releases over the last couple of years; the man was truly remarkable and truly an icon. But for me, it is the vampire oeuvre, especially his role as Dracula, that makes the man an idol of mine and his loss so sad.
I have my copy of his autobiography, signed by the man himself. I have a portrait of him as Dracula skilfully tattooed upon my arm and more importantly I have his films that I can watch—and in these he will live on. However, part of me likes to think that, if there were any justice in the world, Dracula would rise from the grave. Sleep well Prince of Darkness, you will be missed.
Andy Boylan writes Taliesin Meets the Vampires, a vampire movie/book review blog and is the author of The Media Vampire: A Study of Vampires in Fictional Media (2012).