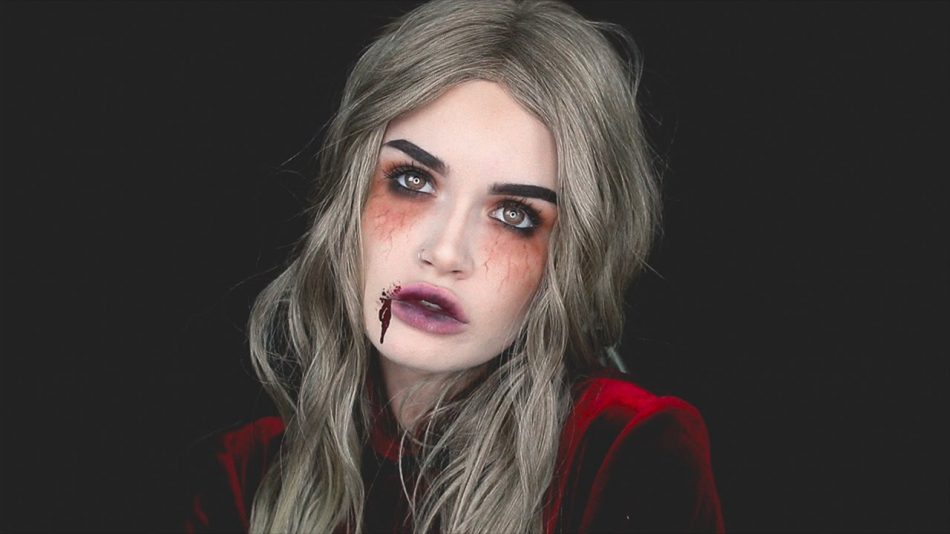 I have been super busy this October with changing jobs and dealing with a sick turtle since August. Halloween kind of snuck up on me this year. I just realized the other day, we were already half way through the month.
Before writing these Halloween posts, I always go back and check out what I wrote the year before. I realized last year was the first time since Vamped came into existence, that I didn't do a Halloween post.
I apologize to our readers for this. In my defence, I was very busy last year with work and my grandma was very ill. She required daily visits in the hospital and later passed away in May. I am still recovering from this loss and writing has been a chore the past six months. I wanted to bring our Vamped tradition back from the dead for some Halloween treats. Enjoy!
Something Cold and Wet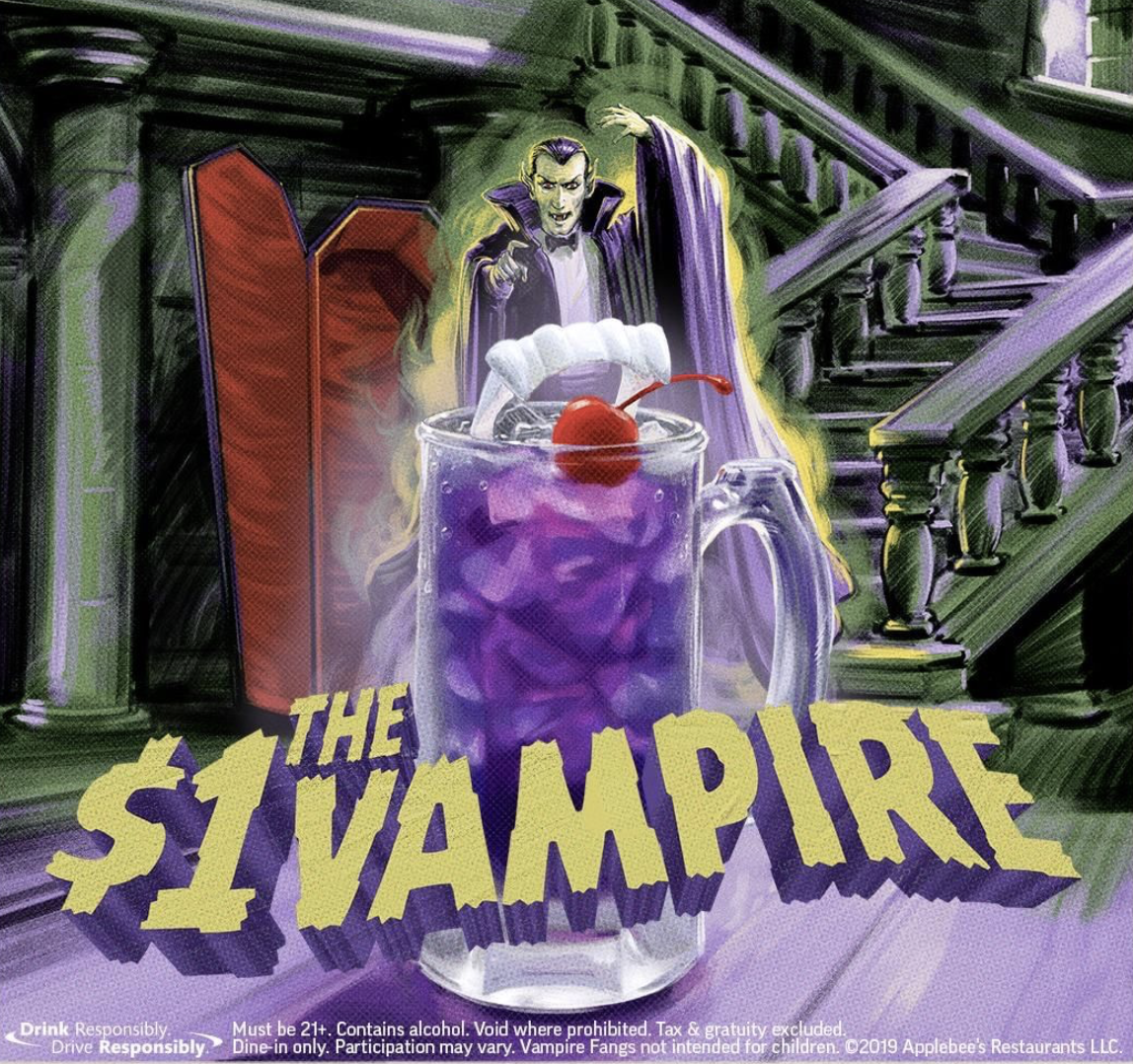 If you live in the United States, fly over to an Applebee's and sample their $1 Vampire cocktail. Such a bargain! Yes, you read that right. This tasty treat is made up of rum, dragonfruit juice, pineapple, strawberry and topped with a complimentary set of vampire fangs.
Unfortunately, I live in Canada and there isn't an Applebee's here. Plus, I'm allergic to pineapple so it would be off limits anyway. My friend over at Vampires.com went and personally sampled this drink and some other spooktacular ones, including a Tipsy Zombie that came with a mini gummy brain. Make sure to check out his review!
Make Your Own Vampire Bat Bookmarks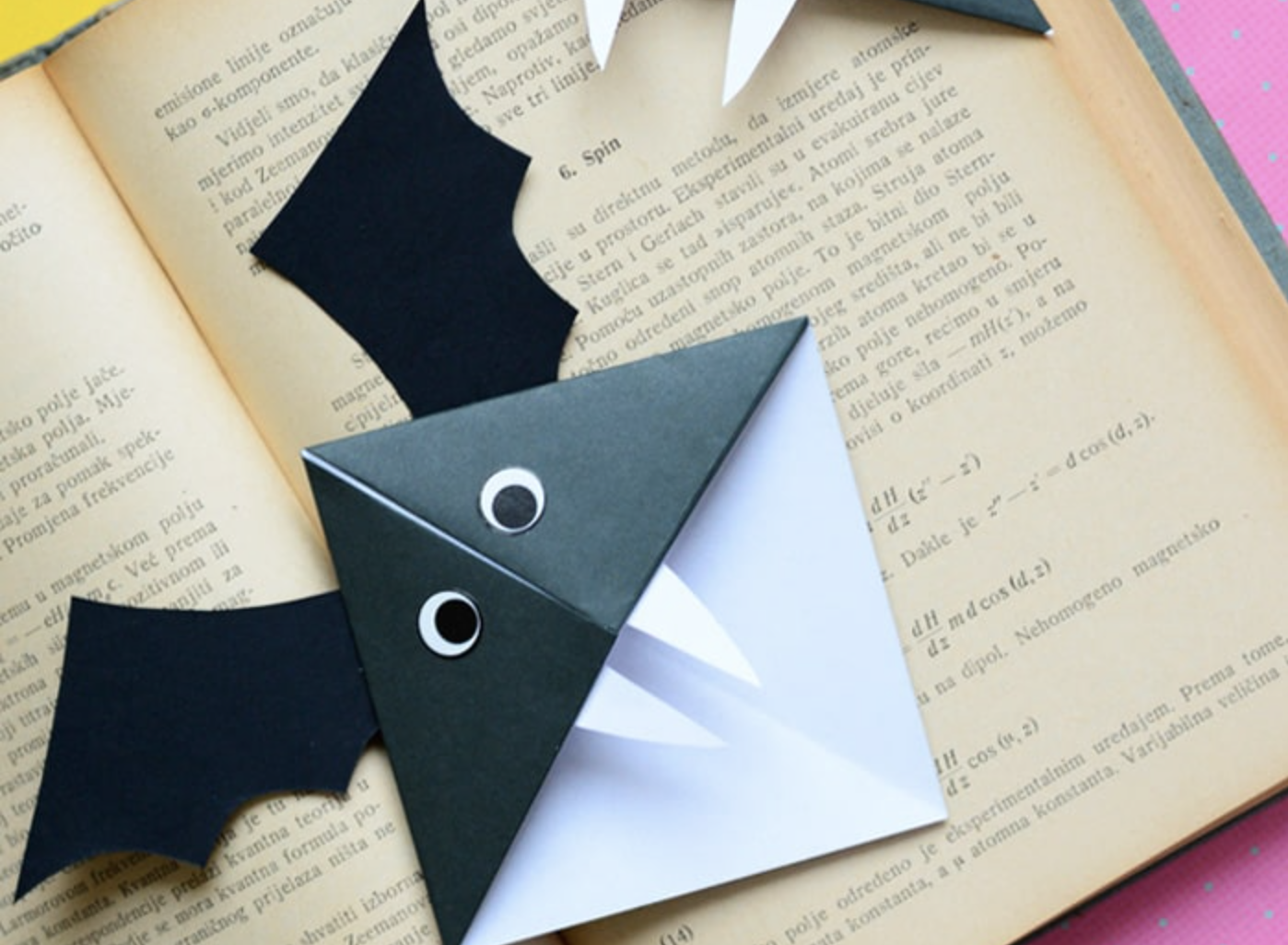 I came across these cute little guys on Easy, Peasy and Fun. They were too cute not to share. I like to read and I am always guilty of folding the corners in my books if I don't have a bookmark handy. Oh, the horrors! I know that makes you cringe. I am also one of those types of people that mark up my books too with notes.
The instructions look super easy and all you need is some paper, glue, scissors and eyeballs if you have them. I bet you could just use a marker if you needed to. Something fun for you or for the kids to try.
Make-Up Tutorial for Buffy the Vampire Slayer Vampires
Buffy the Vampire Slayer has an insane pop culture following. The original film came out in 1992 and the TV series of the same name ran from 1997 to 2003. Who wouldn't want to see an attractive empowered female character slay vampires and other creatures that go bump in the night? At Vamped, we even interviewed Juliet Landau, who played Drusilla on the series back in the day.
This make-up tutorial totally matches the special effects achieved in the show and would be worth doing for Halloween if you can manage to pull it off. I know tutorials always make it look so easy, but it would be worth a shot to join the ranks of Buffy for just one night.
Vampire Apocalypse Calculator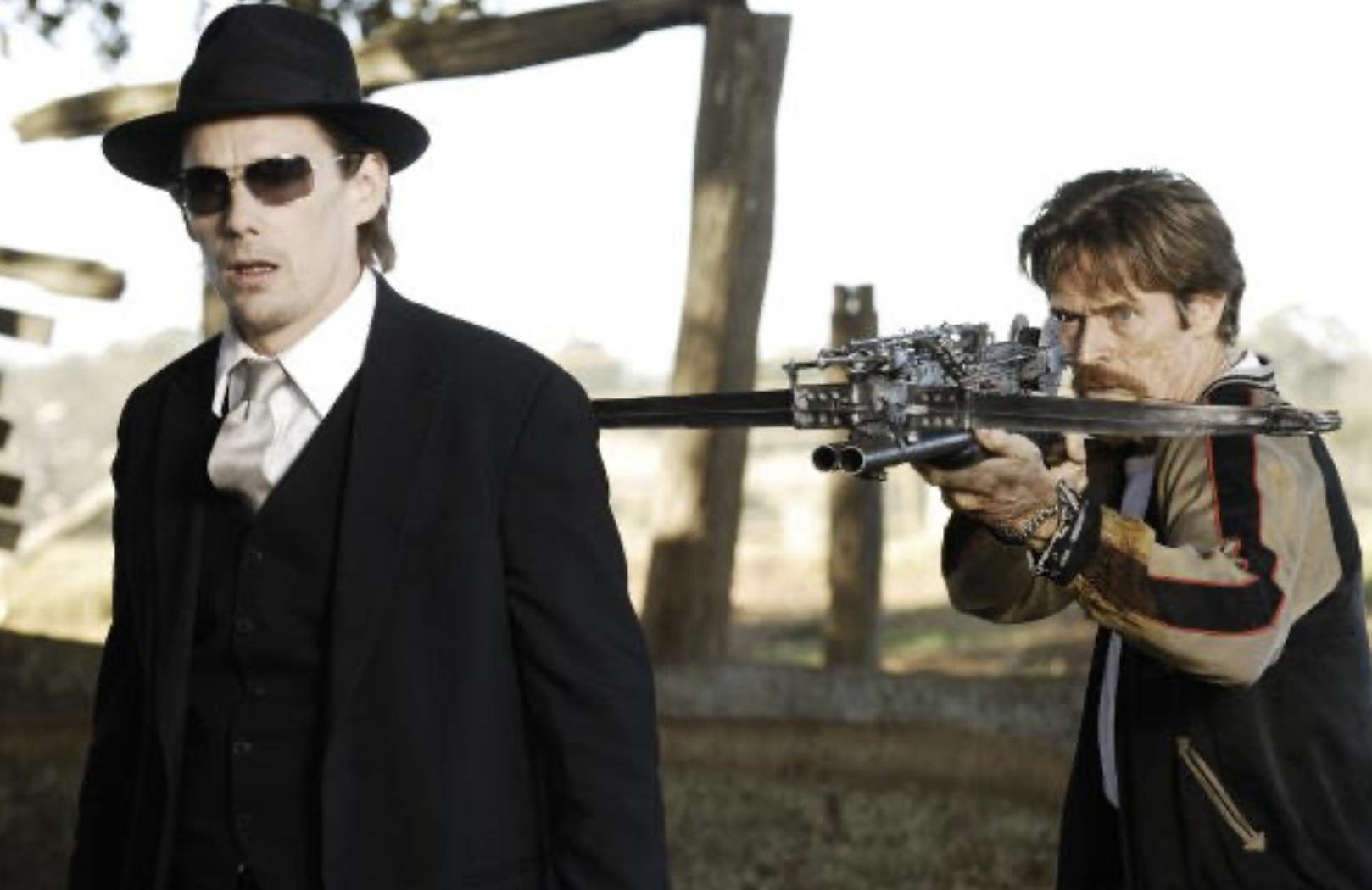 There have been numerous movies over the years where a vampire apocalypse resulting from some kind of disease has threatened to wipe out the entire human population. The film, Day Breakers (2009), is an example of what happens when there aren't enough humans for vampires to feed on.
What if this Halloween is the day the vampiric apocalypse happens? Would you want to know your chances of survival? I think I would.
I came across this awesome calculator which will tell you how long until V day happens. You set up the scenario by picking the human population, which means you could do it by city or continent if you wanted.
It also accounts for how many slayers there are and vampires you start with. I recommend checking this out and start planning, because who knows, what could happen in the future!
Dracula is Back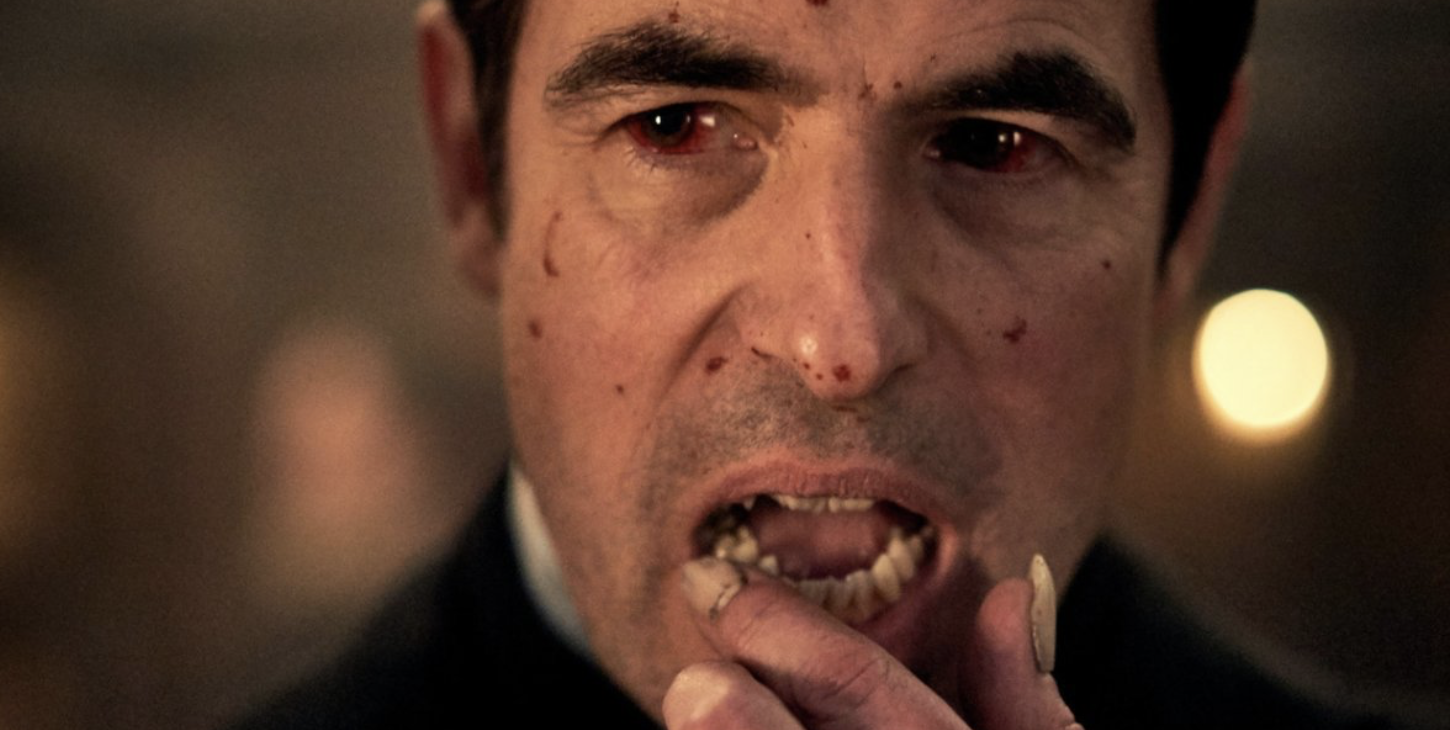 The BBC released a teaser for the new Dracula series that will be screening on BBC One and Netflix. There is no official release date. Any site I checked, the release just says "2019." According to IMDB, there will be only three episodes; however, they will be feature lengths. I am assuming this means we should get about 6 hours of vampiric goodness.
The series is supposed to follow the storyline of Bram Stoker's Dracula and the Count is being played by Claes Bang. People are praising the show before it is even released because of the creators Mark Gatiss and Steven Moffat, who previously worked together on Sherlock (2010–2017), another hit show on BBC.
A some people know, I wasn't a fan of reading Bram Stoker's Dracula, but I am willing to give this a go. The trailer comes off as pretty good and I like the gore factor. Fingers crossed this one is fangtastic!
---
Notes
---
For the previous installment of "Halloween Treats," click here: https://vamped.org/2017/10/31/halloween-treats-iii-season-vampire/.